DECIMA by GRACE ATKINSON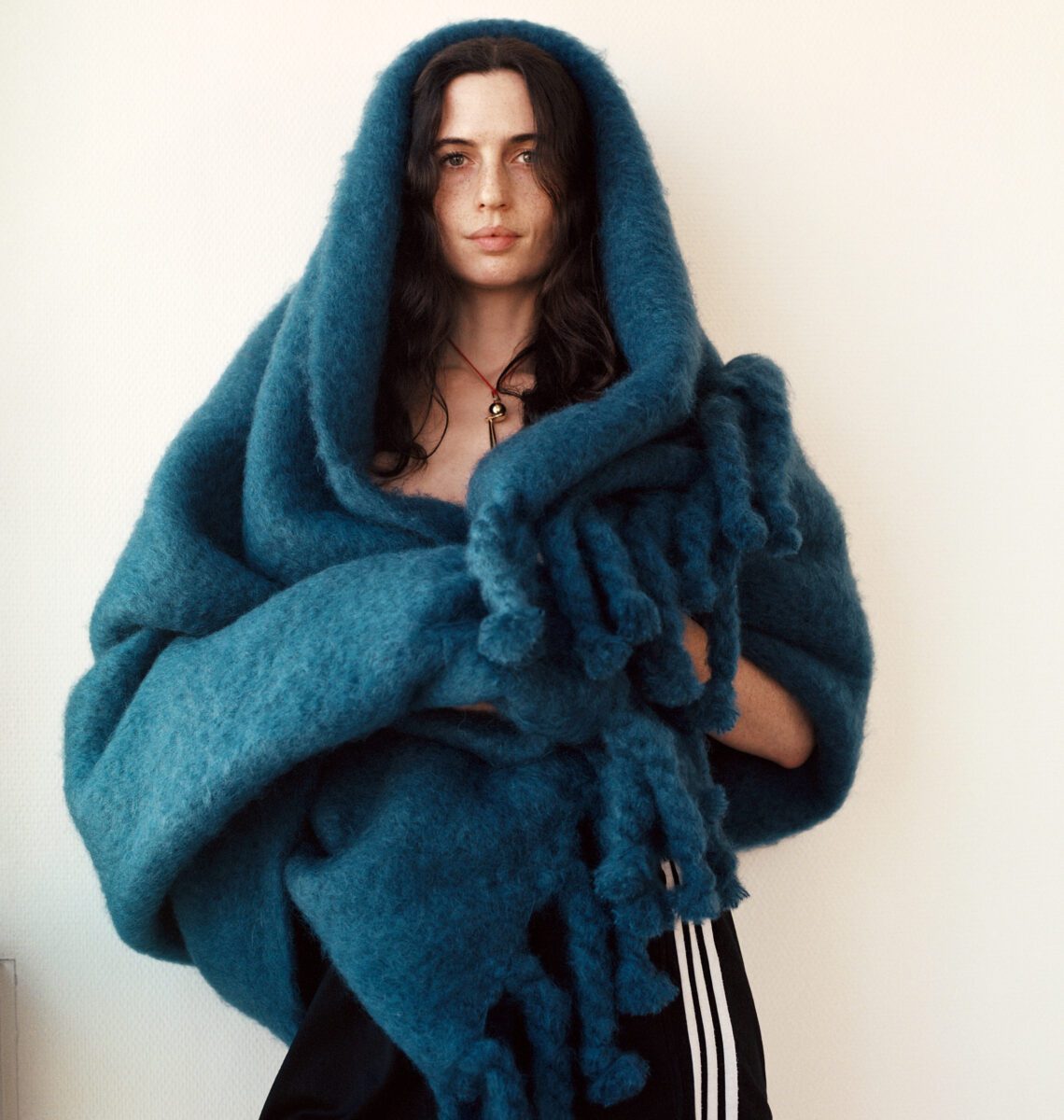 Photography by

Alexandra Nataf

Words by

Zoe Ruffner
4
Grace Atkinson has never stayed put for long, save for the first seventeen years of her life spent on New Zealand's South Island. Since then, there's been Sydney, London, Paris, New York, New Zealand (briefly), and Paris (again), where she's now lived for the past decade — on and off, of course. "Being nomadic feels really comfortable to me," says the 34-year-old, who, time and again, has rid herself of most of her possessions to make what for many would be a once-in-a-lifetime move. (The one caveat? Her library always travels with her: "it's the most impractical thing that I've done," she adds.)
Even in the most temporary of set-ups, though, she sets out to make it feel like her own: soft lighting, she says, is essential (she drapes whatever lamps are in place with a shirt or fabric or, perhaps, a hat, if necessary), as are scents, fresh flowers, and her personal collection of pictures, postcards, stamps, and sketches, which she sticks on her door. "I think that there's something really sacred about the spaces we create around us," Atkinson muses.
Now, her four-years-in-the-making interiors collection will help too. Taking its name from one of the three Parcae (or Fates) of Roman mythology, Decima finally makes its debut this September with a trio of accents available in a range of stand-out pigments and prints — no two the same: a tasseled mohair throw creates what the designer describes as "a beautiful, breathable warmth", while a weighty brushed wool blanket, crafted in collaboration with traditional Ukrainian artisans, also functions as a rug; so-called colossal cushions are like pieces of furniture, the next category she plans to explore.
For Atkinson, whose parents owned a carpet company, the creative endeavor marks something of a return to her origins. "I was always searching for what felt unfamiliar and foreign, but I found my way back and suddenly I'm working with rugs and blankets and looking at textiles," she muses. Though it took her nearly three decades, she once again thrills in the weave of a wool, say, or the touch of an exceptionally soft yarn: "It's funny," she continues. "It really feels like home."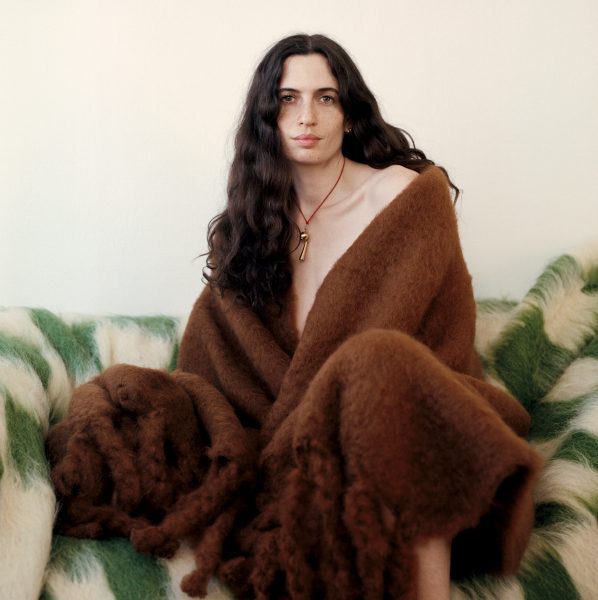 Unconditional: What are three words to describe DECIMA?
Grace Atkinson: Emotional; perpetually soft.
UM:What makes a home?
GA:It's something I've thought about a lot as I try to understand why I left home so early when I still love New Zealand… I think it has to be something emotional coming from inside because you can be in the most beautiful environment and it still won't feel like home or you won't feel a connection. I have these steps for creating a sense of home through fabrics, lighting, smells, [and] sound. There's a constant vacillation that I experience between comfort/discomfort, attachment/detachment.
There's a page in The Production of Space by Henri Lefevbre in which he describes the importance of representational spaces in the work of Gaston Bachelard — this poetic approach of perceiving the home as a nest or a shell, always being derived from nature. He writes that the shell is a secret and directly experienced space that epitomizes the virtues of 'human space', which I find so beautiful because for me there is nothing more vulnerable or honest than one's home.
He also says that the relationship between home and ego borders on identity, which I think is accurate as I see our interior space as an extension of ourselves and not just because of the objects we choose to surround ourselves with. I perhaps find it more interesting to observe how one chooses to use these objects to compose a space, to elicit sensory responses, [and] to inform how you spend your time in the space: How is this space lit? Can you lie down or only sit? Are the surfaces hard or soft or a mix of both?
I also couldn't answer this question without quoting Lisa Robertson from Occasional Work and Seven Walks from the Office of Soft Architecture in which she writes about the idea of furnishing: "We mean also the way a room and a person compose an image of time, through a process of mutual accretion, exchange, application, erasure, renovation and decay… It figures time as the bending and extension and rest of bodies. This is a room. It archives touch."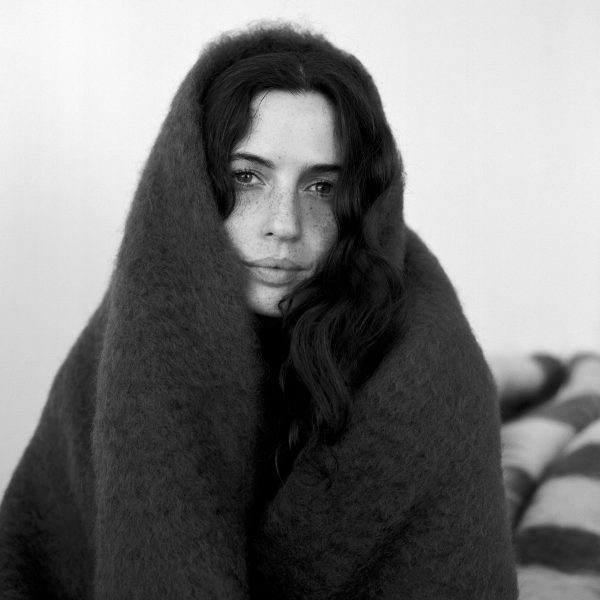 Grace on her processIt can be really difficult to create something and put it out there; in my design process, I've tried to stay really free and open — to be playful and enjoy it and not take it too seriously.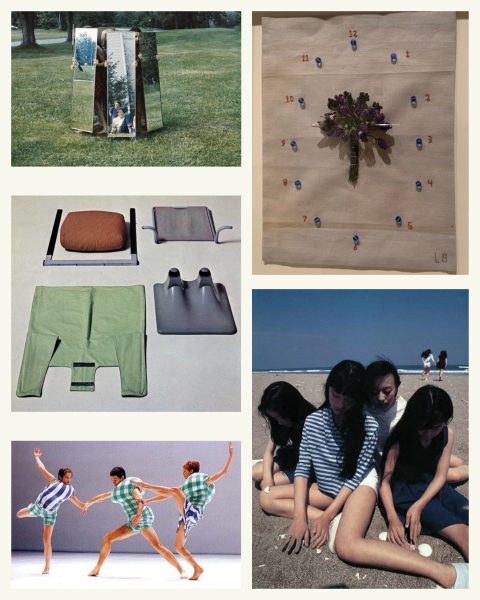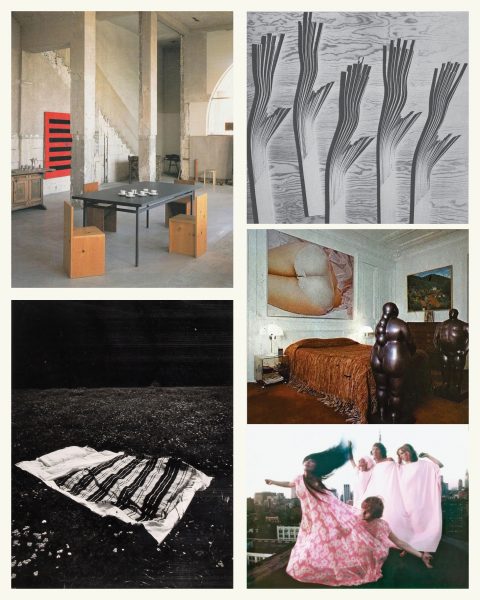 UM: What's a typical day like for you?
GA: I wish I knew! It's been a funny year because, obviously, with Covid there were a lot of delays with my business… I'm an avid reader, so an ideal day definitely involves reading, maybe doing a workout, researching, or some designing; at the moment, I've been building my website. In the creative part of the process — researching, reflecting, designing, or sketching — I love being at the studio really early or really late; I try to commit to a good solid four hours of work so at least I know I'm making progress. I also love just walking around the city — it's a great city to walk around and reflect — and I'm always going to the galleries or museums to see new exhibitions. With fall, I'm excited to have a bit more of a routine.
UM:Where do you draw inspiration from?
GA: I have a very diverse, incredible group of friends all around the world; I get really inspired seeing how they work, even if we're doing something completely different. To see people excited about their work gives me a lift to keep going. It's the same with a lot of the books that I read; just being in awe of people and what they create gives me energy to try to create something of my own.
I always try to stay connected to what's going on and what's happening in the world. I'm pretty curious; I like to talk to people and hear what they think. I take in a lot of visual information; I'm always going to galleries and exhibitions, and I watch a lot of films. When I was working more in fashion, I was doing a lot of visual research for consulting work, which I loved. I'm curious about all the things that we can pull inspiration from now.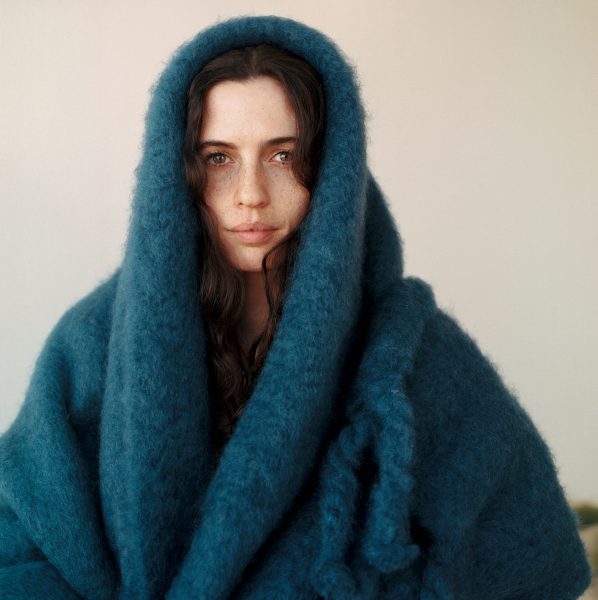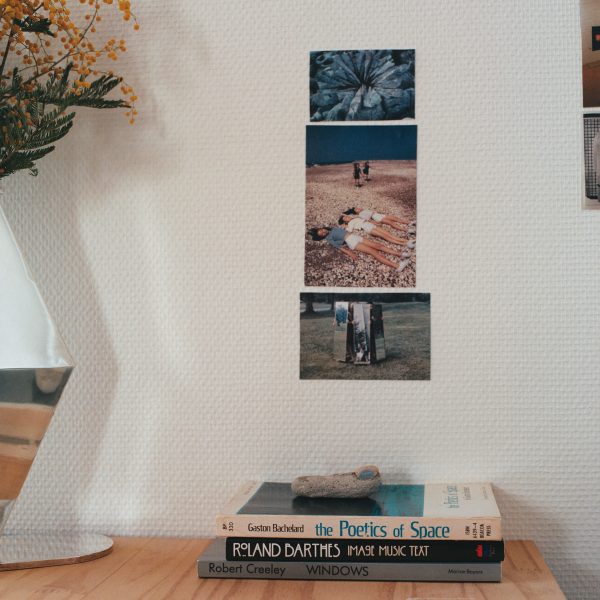 Dream Collaboration:
I am currently working on a project with Jacqueline Sullivan [who is opening a gallery in Tribeca in September], which has been a dream collaboration. I would also love to work with luxury textile masters (each in their own way) Kvadrat and Hermès.
Minimalist or maximalist:
Minimal maximalist.
Your escape:
There's a very special secluded spot by Lake Wanaka in New Zealand where I love to sit.
Scent at home:
I alternate between burning palo santo and Japanese Incense; sometimes I will just spray neroli essential oil.
Sound:
Music is very important to me; it's how I zone out or zone in. When I'm sketching and drawing, it puts me in a focused flow state. Aphex Twin and Arvo Part consistently make up my work soundtrack.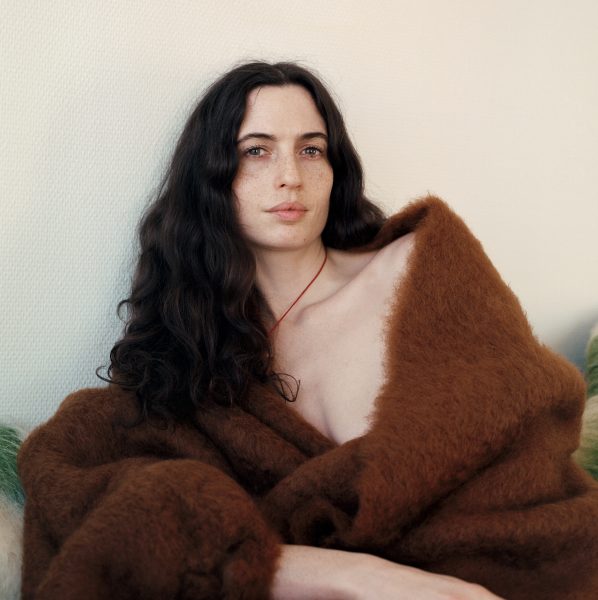 The Favorites:
SHOPS:
After 8 Books, Buly, and Ogata in Paris.
ARCHITECTS & DESIGNERS:
Terence Conran, who was integral in making intelligent design accessible to all classes, and Enzo Mari for his democratic approach to design. Eileen Gray is a hugely influential figure for me; the level of her success in an industry monopolized by men attests to her singular voice.
MUSEUMS:
I buy year-long passes for my favorite museums so that I can frequently do short visits when I need an escape. Musée D'Orsay is always a dream, and I love doing solo late night visits to the Louvre to watch the sunset on the Géricault and Delacroix works.
BOOKS:
I always have a book on me. A few of my favorites are:
– Occasional Work and Seven Walks from the Office of Soft Architecture by Lisa Robertson
– Chroma by Derek Jarman
– White Girls by Hilton Als
– That Mighty Sculptor, Time by Marguerite Yourcenar
Karma Gallery publishes beautiful art books, and I love going through old World of Interiors magazines. I'm currently making my way through the issues of Terrazzo Magazine, which was conceived by Ettore Sottsass in the late 80s.
FILMS:
– Chocolat, Claire Denis
– Solaris, Andrei Tarkovsky
– Space is the Place, Sun Ra & John Coney
– The Bitter Tears of Petra Von Kant, Rainer Werner Fassbinder
Photography by Alexandra Nataf, Words by Zoe Ruffner