The Unconditional Nude by La Bouche Rouge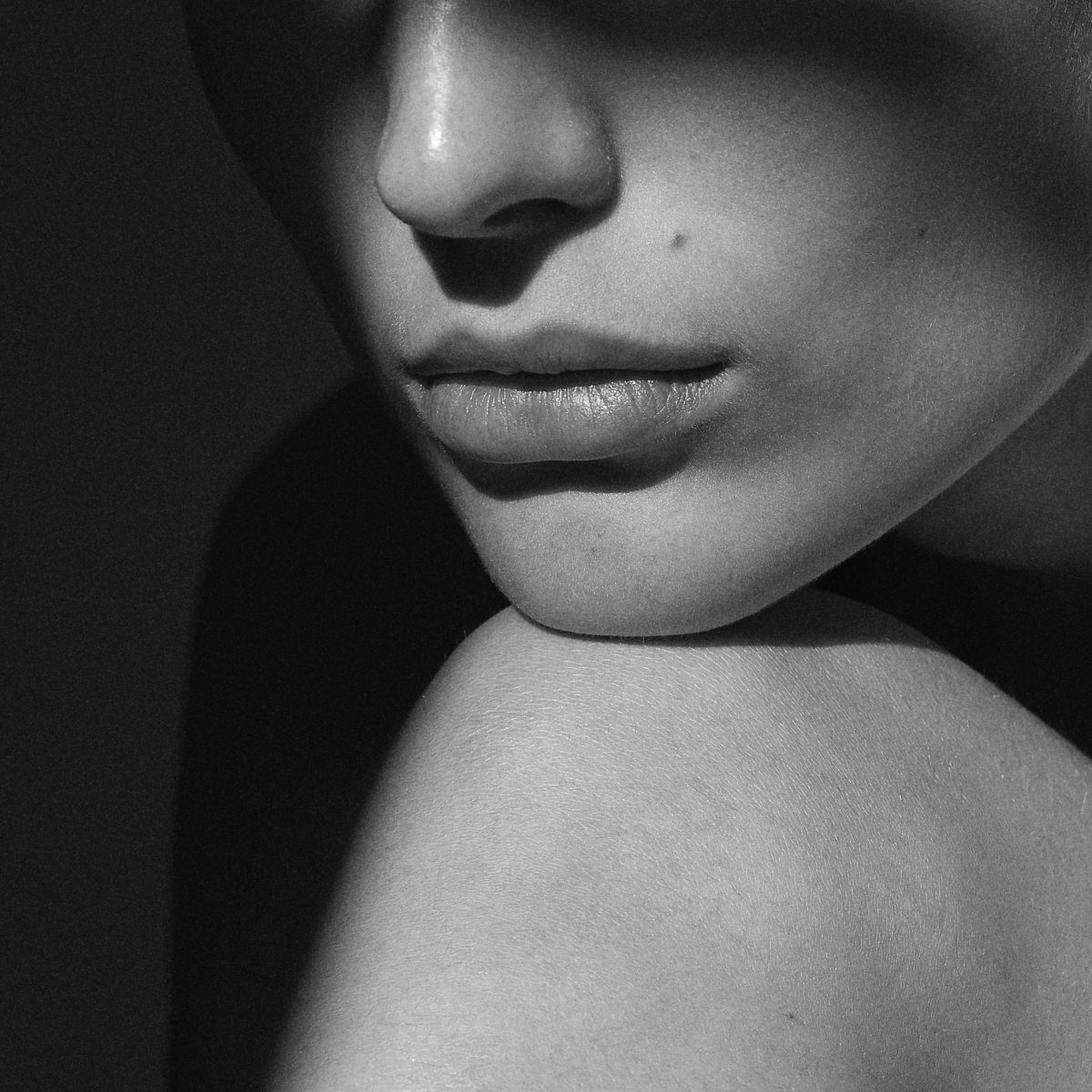 Photography by

Alexandra Nataf

Styling by

Ilona Hamer
5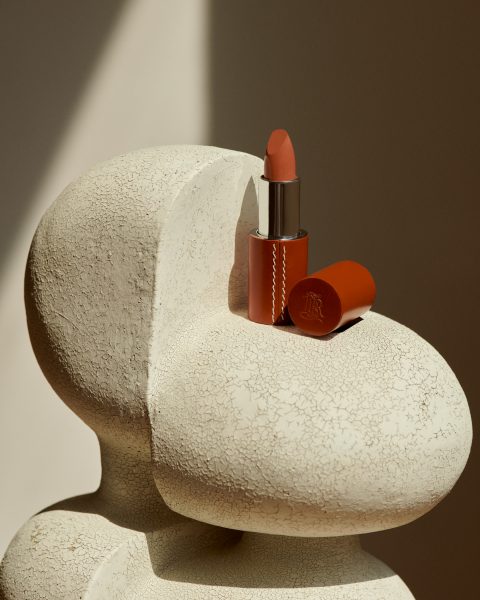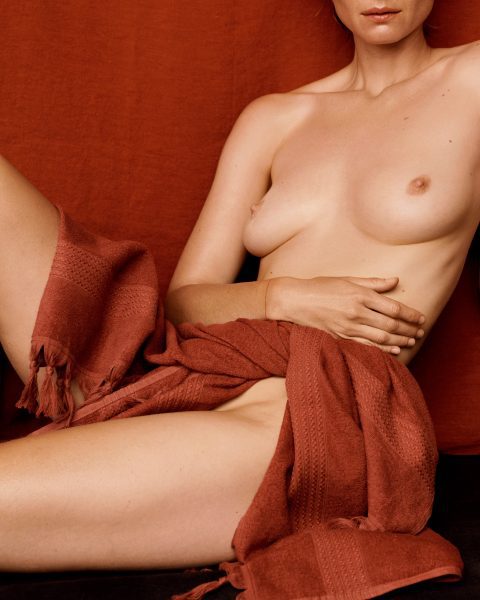 La Bouche Rouge: How did your partnership come about?
Unconditional: Our friendship and creative partnership started 8 years ago when we both moved to New York; Ilona from Sydney and Alexandra from Los Angeles. We had both been looking at very similar references for many years, independently, and right away had a very strong, creative synergy. Working together came very naturally and only pushed one another to hone in and refine our aesthetic over the years.
LBR: Alexandra, what do you like most about working with Ilona?
Alexandra Nataf: Her creative drive, work ethics and integrity. Her taste and point of view. I also love when we create images we feel really happy about and can spend hours editing them – that feeling is what makes all the work worth it. When we started Unconditional, we didn't have access to the latest or best pieces off the runway, because PR reps didn't know who we were, and I think that pushed us to create images that women could relate to; ones that felt aspirational, but relatable and timeless. This is still my favorite way to go about it and where I think we do our best work – in small, intimate settings, focusing more on the feeling than the production value.
LBR: Ilona, what do you like most about working with Alexandra?
Ilona Hamer: We have a special connection in that we have the ability to communicate without talking. I know what she wants out of an image and am always working to pick up cues to try to manipulate the clothing or pose to get the image we both want. We have worked together so much that when a model comes on set, we already see the image we want to create and work together to get there. As a stylist, it is so wonderful to work with a photographer who really understands clothing and how to make it look a certain way. Alex has incredible taste and knows how to capture women at their most natural and beautiful, and it's a pleasure to be part of making that happen.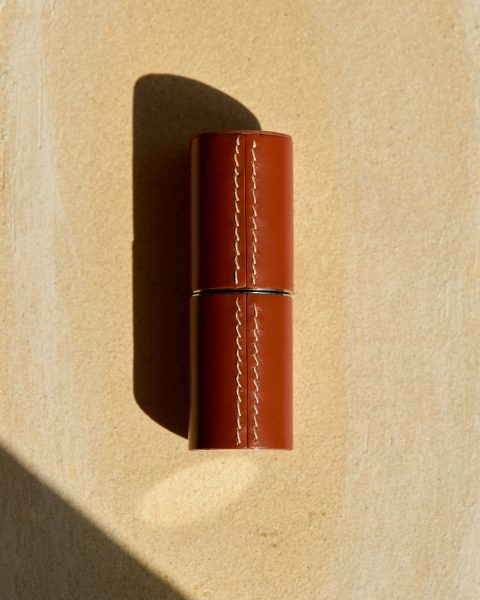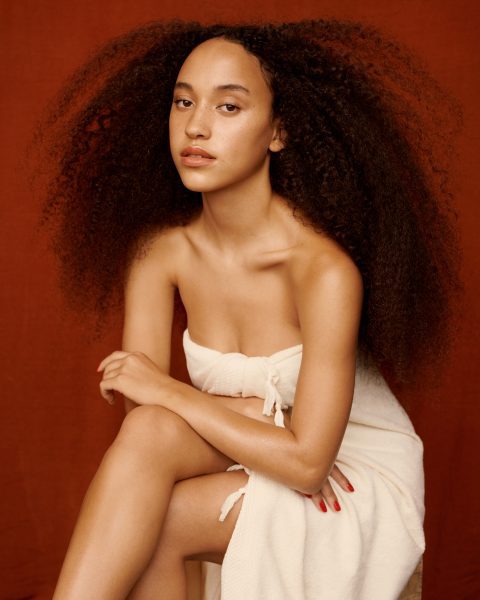 LBR: Alexandra, what is your intention when portraying women?
AN: When portraying women, I want to capture their most honest, beautiful, natural self. In general, I feel I have a very good, collaborative relationship with the women I work with because there's always a certain level of trust that I'm not here to make them look bad, or uncomfortable – I want this photograph of them to be one they look back on and only love more with time.
LBR: What is your personal approach to beauty or your beauty philosophy?
AN: Less is more.
IH: That beauty truly comes from within. I have worked with many beautiful women over the years, but the most interesting and alluring have a confidence and understanding of who they are, and it translates in how we view them.
LBR: Is sustainability important to you, and if yes, how do you try to incorporate it in your work as a stylist and brand owner, Ilona?
IH: In 2021, every individual has a social responsibility to be making the right choices in how they live and what they consume for the future of our planet. The time is now, and sadly, in many aspects, we are already too late. As a business owner, I feel that responsibility is even more pertinent. At Matteau, what we create has to be considered from conception to delivery in order to produce the smallest possible footprint at every step, using the most environmentally friendly fabrics possible. Quality and longevity are always top-of-mind, and we are doing our best but can always do better. I hope that this sentiment is also felt by fellow business owners. As a stylist, I really believe in the power of a classic garment. A well-cut blazer, a classic pair of Levi's and a white shirt have far more power than anything trend-based. I think the chicest thing is patina – signs of life and style. And I very much believe in the saying "Buy well once."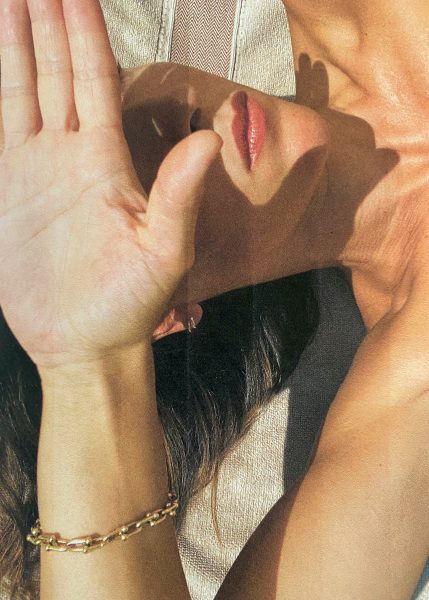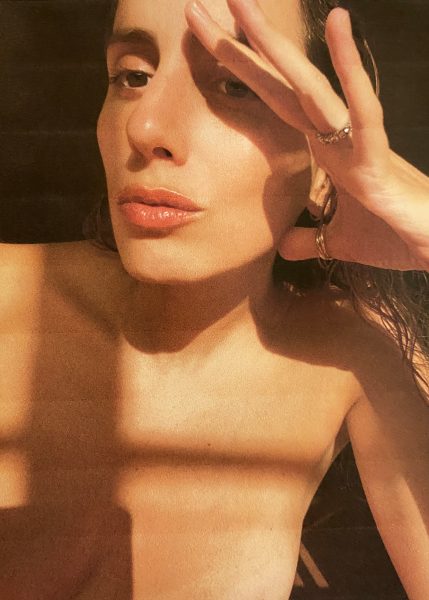 Ilona and Alexandra on the collaborationWe really wanted to create the perfect Unconditional x La Bouche Rouge shade and invite women into our world. La Bouche Rouge feels very much in line with how we've always approached beauty at Unconditional–it's about using the rights products, and enhancing one's natural beauty to give you confidence. It's the antithesis of the filtered, contoured, and unrealistic perspective we have been exposed to in recent years through social media and it's very refreshing.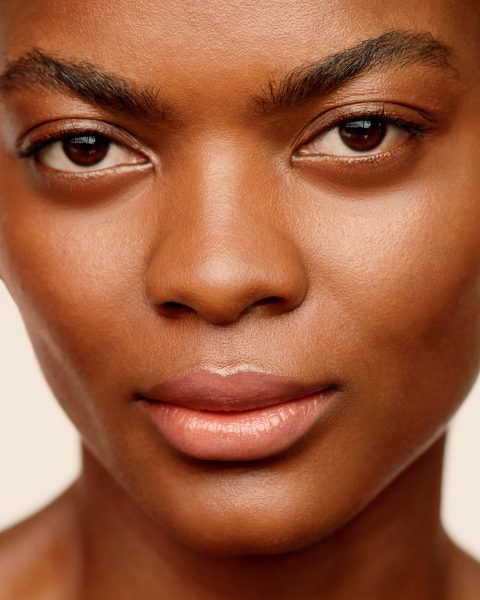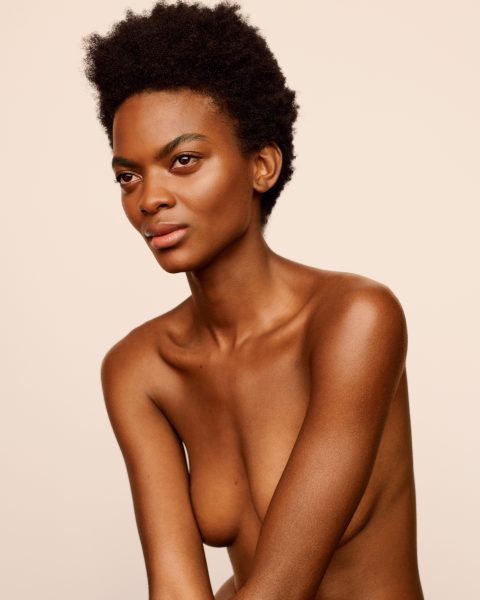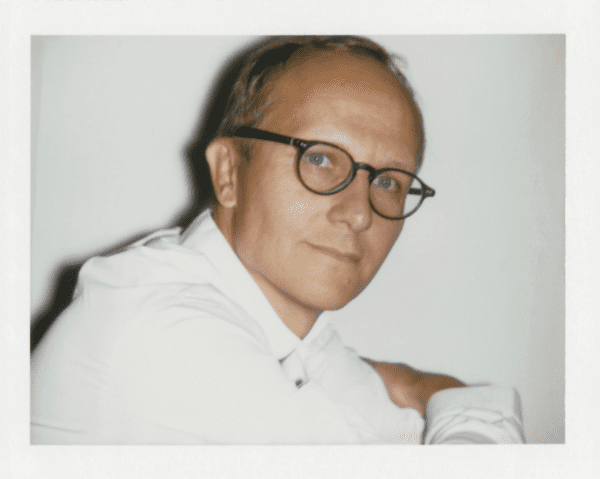 In the words of La Bouche Rouge's founder, Nicolas GerlierI see, Alexandra and Ilona, the women behind Unconditional, as like-minded peers. We share the same aesthetic and beauty philosophy: enhancing and subliming one's natural beauty to give confidence instead of covering or transforming. It's a new kind of fashion publication, one that is made by women, for women, and primarily about women. It is very inclusive and showcases women in their rawness and truth.
We share the same ethos : integrity, simplicity, purity, effortless elegance. Unconditional is about things that are timeless, perfectly in line with La bouche rouge.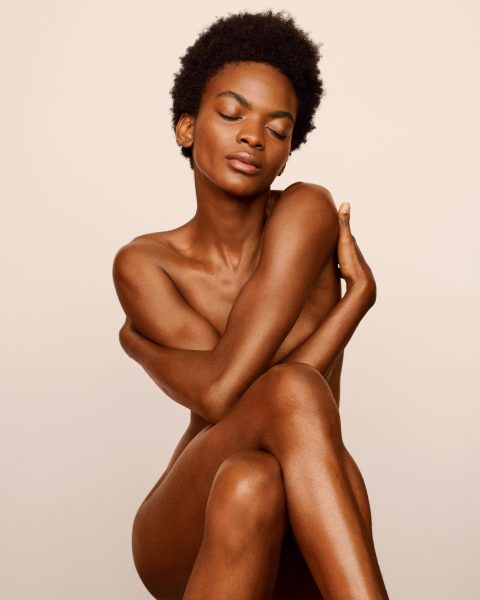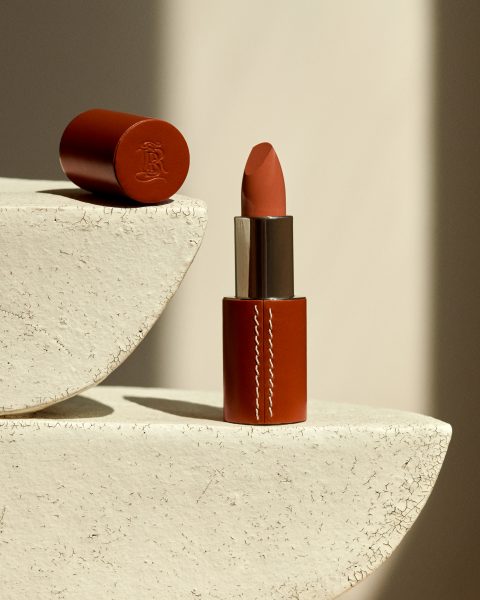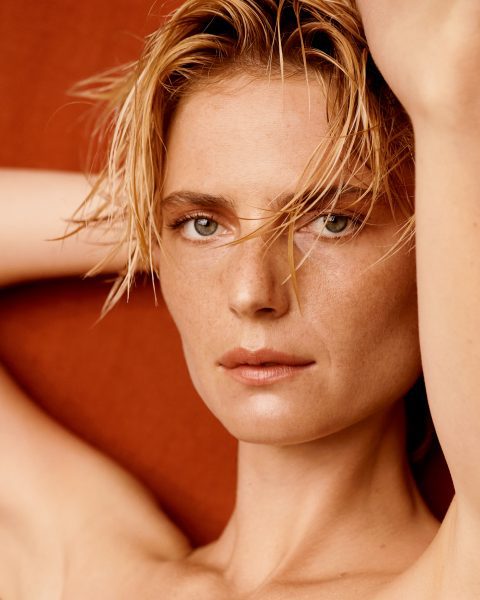 LBR: How did your love affair with La Bouche Rouge Paris begin? What do you appreciate most about the brand?
UM: We initially noticed La bouche rouge on Instagram and instantly loved the consideration of the visuals as well as the concept of the interchangeable cases. To create an object with longevity in an industry of throw-away products was so refreshing. We are always looking for likeminded peers in our industry, so it is lovely to see the brand growing and thriving and that people are receptive to the brand mission.
LBR: What in the brand image, values, and mission resonates the most with each of you?
UM: La bouche rouge feels very much in line with how we've always approached beauty at Unconditional– It's about using the right products and enhancing one's natural beauty to give you confidence. It's the antithesis of the filtered, contoured, and unrealistic perspective we have been exposed to in recent years through social media, and it's very refreshing.
LBR: What would you say La Bouche Rouge and UNCONDITIONAL have in common?
UM: We both have a slower, more considered and detail-oriented approach. The La Bouche Rouge and Unconditional woman prefers to invest in quality over quantity. Her beauty choices reflect her lifestyle choices.
LBR: What has the creative process been like? What was the thought process behind each detail of this collaboration?
UM: A year in the making during a pandemic, and in three, sometimes four different time zones, but despite these challenges, the collaboration was very instinctual and natural. We both very much respect each other's brand ethos and were on the same page about decisions during the whole process. We really wanted to create the perfect Unconditional x La bouche rouge shade and invite girls into our world. We put time and thought into the details, big and small; from the case color of the lipstick, to the pouch it comes with, to the campaign imagery.
LBR: What was the inspiration behind the shade that you created? What were you looking to achieve?
UM: We wanted to achieve a shade that fit different skin tones, different hair colors, different styles and a color that worked for day or night, summer or winter. There were many nuances and interpretations of what felt like the right amount of pinks, oranges, reds, and purples, but in the end, we love the color we created.
LBR: Why this leather case color?
UM: The rich terracotta really felt on-brand for us. It's warm and luxurious, and with frequent use, will patina wonderfully.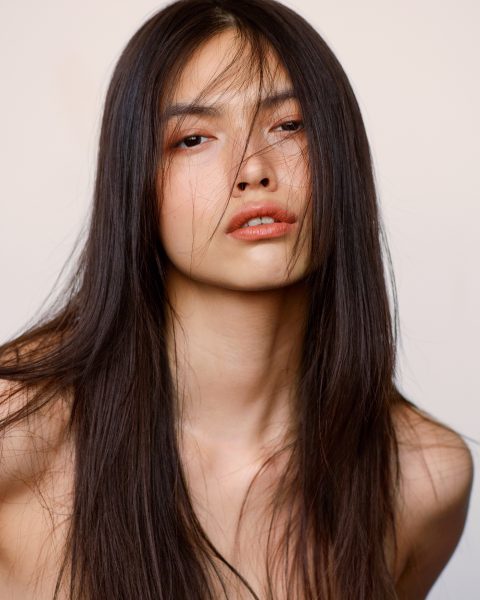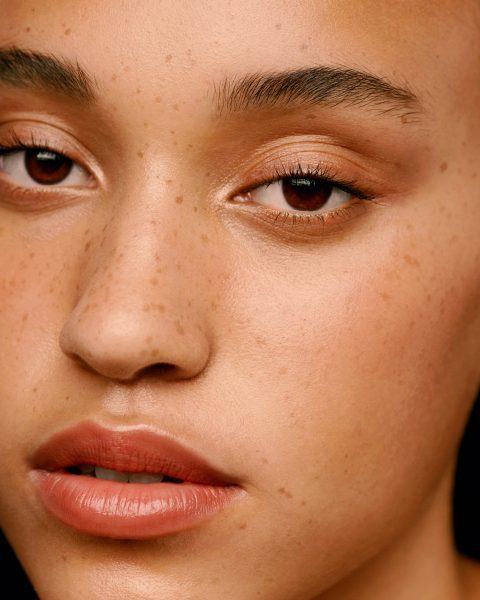 Models: Aube Jolicoeur and Lisa Han at The Lions Management, Camilla Deterre at Elite Models NY, and Kaela at DNA Model Management, Photography: Alexandra Nataf at Bridge Artists, Styling: Ilona Hamer at Bridge Artists, Hair: Tsuki at Streeters, Makeup: Chiho Omae at LGA Management, Stylist Assistants: Mackenzie Thiry and Candice Ho Lem,