Marte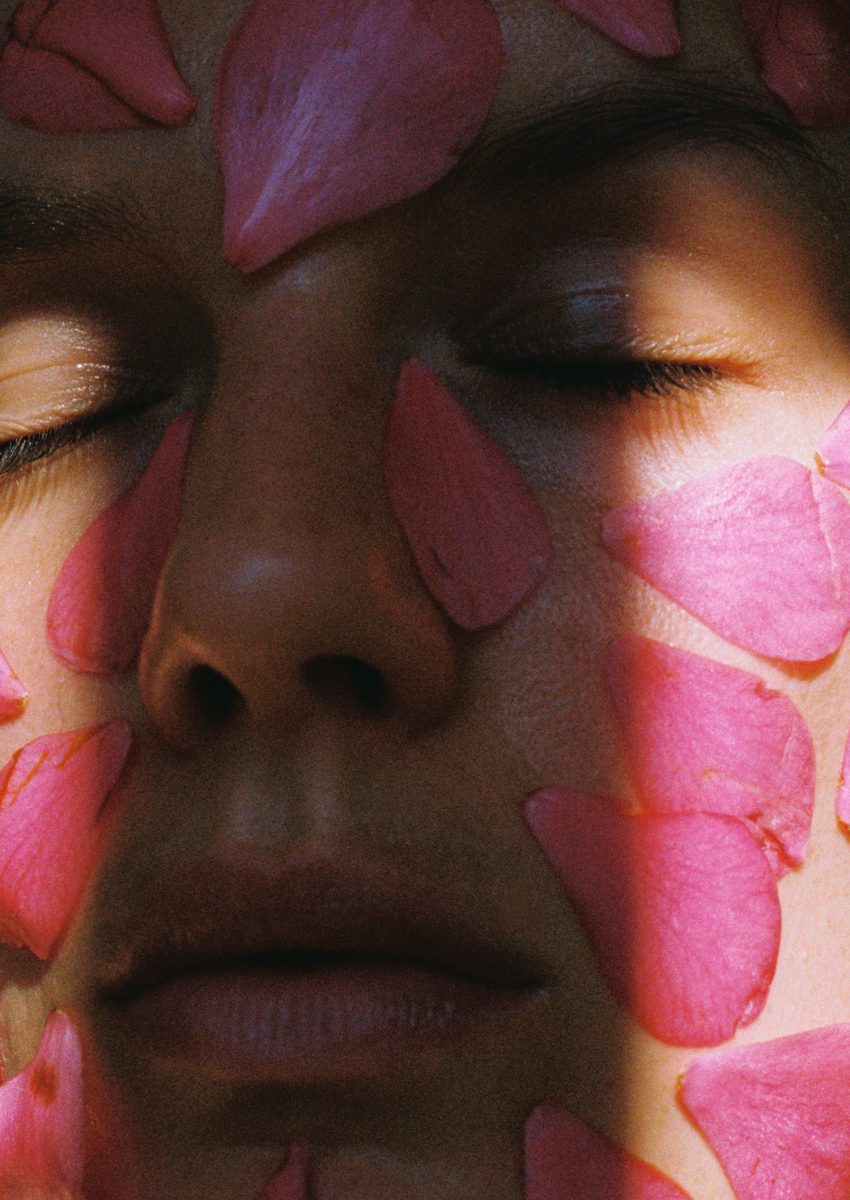 Self Portraits and Stills by

Marte Mei

Words by

Nicholas Goodman
12
So much of what used to fill our days feels irrelevant now. Even the passing of time. Just as March melted into April, it is rapidly receding into May. With each passing day it becomes harder to know what to expect in the coming months, or what form the world will take. But as this crisis crystallizes in our minds, it has re-reminded us of what matters most: our connections to one another.
In week seven of this shared isolation, those ties feel all the more vital. What affects one person anywhere affects everyone everywhere, and only by coming together—thinking, feeling and acting together—will we reach the other side of this. Even as quarantine disrupts the ways in which we interact, the intention of every conversation, every story and idea we share, is the same: to bring us into a community; to feel a part of something larger.
In such dire times, the role of a fashion magazine seems quite superficial considering. But as a collective of individuals, readers and their respective tribes around the globe, we are nothing if not a community, however modest. Unconditional is not bound by paper, it is bound together by the give-and-take of inspiration in every single one of those relationships.
As much as life outside has quieted down, our inner lives have not. While each of us grapples with the sadness, anxiety and ennui of this moment, many are delving into themselves and the things they're surrounded by to find some respite. We asked a handful of artists, models and collaborators to share their aperture on this experience in their own words and images. In a way, these diaries are like little reminders for all of us—that we are alone for this moment, together.
Unconditional: How do you feel right now?
Marte Mei: In my simple day-to-day experience of life I feel happy, calm, content and even gratitude. Yet it is in my nature to navigate towards goals and expectations for the future which is impossible right now. It's teaching me to let go of long term thinking and to simply put one foot in front of the other and slowly move into a new direction instead of run towards something you see on the horizon.
UM: Do you have a routine or daily rituals at the moment?
MM: I used to have more daily routines and rituals before quarantine than I do now. My husband now works from home and I also don't have travel plans anymore or other rhythms to deal with. We live more spontaneous and intuitively with our mood and the weather than before the crisis, when it was much more about having a schedule and appointments to keep.
UM: Name a few things you've been able to do that you never normally have time to:
MM: I haven't experienced this sense of "corona-productivity" yet. In my case it feels like the time created has been counter balanced by other effects of the crisis such as reading the news and listening to podcasts, digesting the situation emotionally and staying in contact digitally with my loved ones. However I so feel the effect of stringing everything out and taking the pressure of everything and therefore also the pressure to be productive.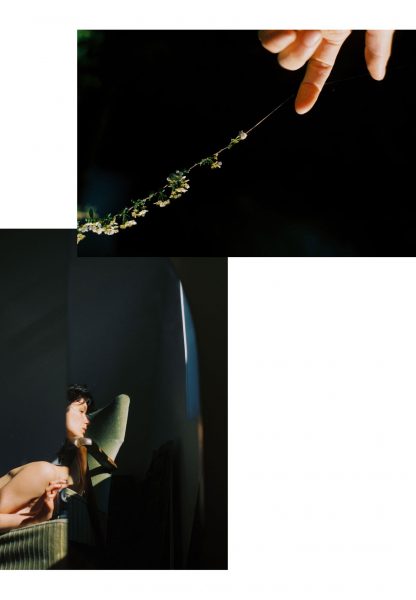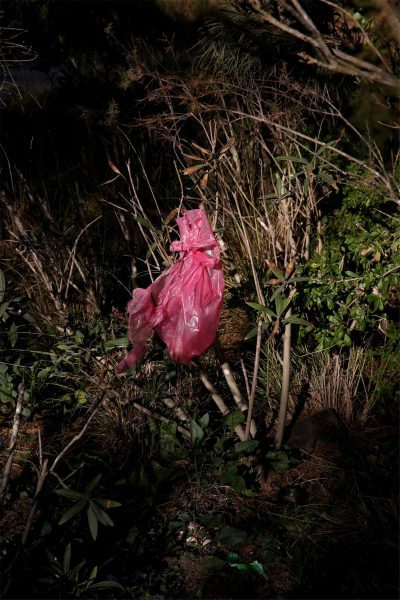 UM: In what ways is this time making you think about life and what you want out of it:
MM: Personally, it has me made see more clearly how money is such a strange means to live by. This realisation has made me crave other ways of living where making money in order to survive is not on the top of everyone's list. A life where you could have more of a community exchanging system that doesn't get measured in the way money does. But these are still vague and broad thoughts. As an artist I've been making work about the dynamics between culture and nature, so it interests me how this invisible virus has made so many invisible underlying structures visible such as the inter-dependent connectivity between nations and our economies. That's something that I've been trying to find the language to explain, especially how it relates to the climate crisis. Everything is so inextricably connected to our behavior and our dependence on the ecosystem we inhabit.
UM: What changes do you want to make in your life or work as a result of this?
MM: I'm starting a Masters in Social Design Studies next fall (probably digitally in the beginning). That has made me ponder the ways in which art and design can support and guide this process of realigning with our ecosystem rather than feeling trapped in a system of capitalism or politics.
UM: What changes do you want to see in the world?
MM: I deeply, with every cell in my body, hope that through this we realize we are beings of nature and that our previous value systems disconnected us from that. And I hope this has showed us how collective change can positively influence the well-being of the planet, and that we are dependent on its health as our only home.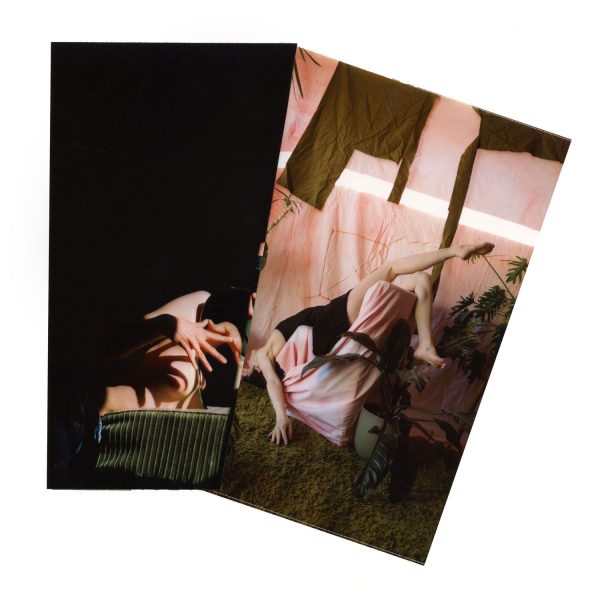 Marte on the bigger pictureI deeply, with every cell in my body, hope that through this we realize we are beings of nature and that our previous value systems disconnected us from that.
UM: 5 positive things that you have experienced as a result of isolation:
1. My relationship with my husband flourishing as we are spending so much more time together.
2. The nature in Amsterdam has become more present as everything around it has fallen silent.
3. Diving deep into the world of my garden and learning about growing veggies.
4. Taking deep and slow time with everything I do, like cleaning out our garden, that's something that we normally rush because we have 20 things to do in a day and now I'm just fully committing to one thing at a time.
5. Thinking of self-sufficient solutions in our household, such as investing in local farmers and buying their produce, making our own oat milk at home instead of buying from the store, and using the water from the ditch at the edge of our garden to water plants instead of using the tap.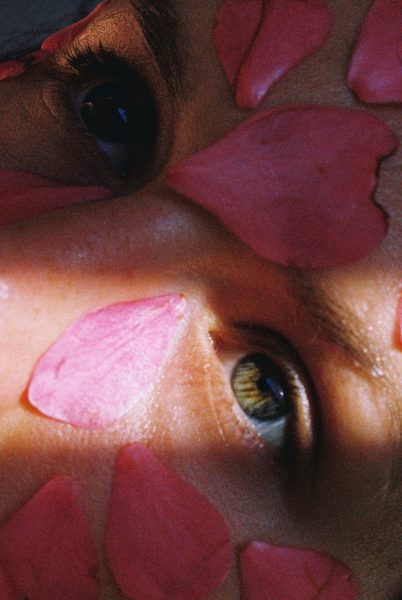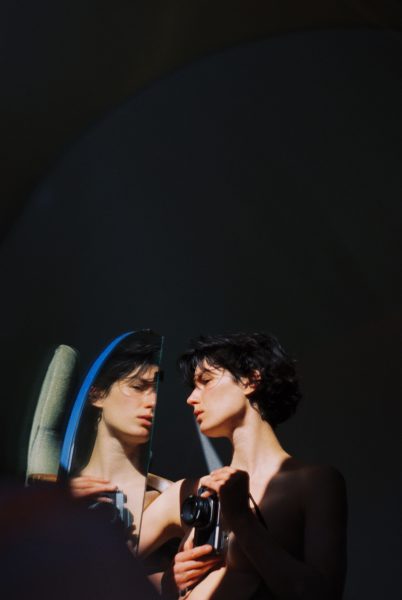 UM: What have you realized or come to understand about yourself that you didn't before this experience?
MM: That, when everything falls apart, it's actually not that scary. And I have the ability to shift my perspective constantly instead of it being so fixed.
UM: In your ideal world, what would be some of the changes you would like to see post-quarantine?
MM: This interview is going to turn into me sounding like a very leftwing climate activist but in my ideal world, I think that a more local based life would be good both for people and the planet. I'd like to see more collective sharing, things like surplus food, books and clothes. I also hope air-travel becomes more thoughtful again. I realize I'm saying this from a very privileged place of having traveled a lot and having gained a lot of positive experiences from that, but I have been very frugal with my personal traveling. I think that experience is such a precious thing but it has been recently been abused. Some reasons to travel are of course completely valid such as for work if absolutely necessary, connecting with family abroad and even long anticipated holidays or cultural explorations. But I hope the age of mass tourism and budget flights are behind us.
UM: What do you miss most?
MM: Hugging friends and meeting in little groups for a drink or dinner. I really miss the aliveness of those events and creating memories together.
UM: If you could be quarantined anywhere, with anyone?
MM: I'm happy at home, with my books, my husband, my veggie garden, and feeling in touch with reality. Thinking of going anywhere else or with anyone else makes me feel even more more lost.
Photography by Marte Mei at DNA Models,