Somewhere Personal: Sarah Chavez – Beachwood Canyon, California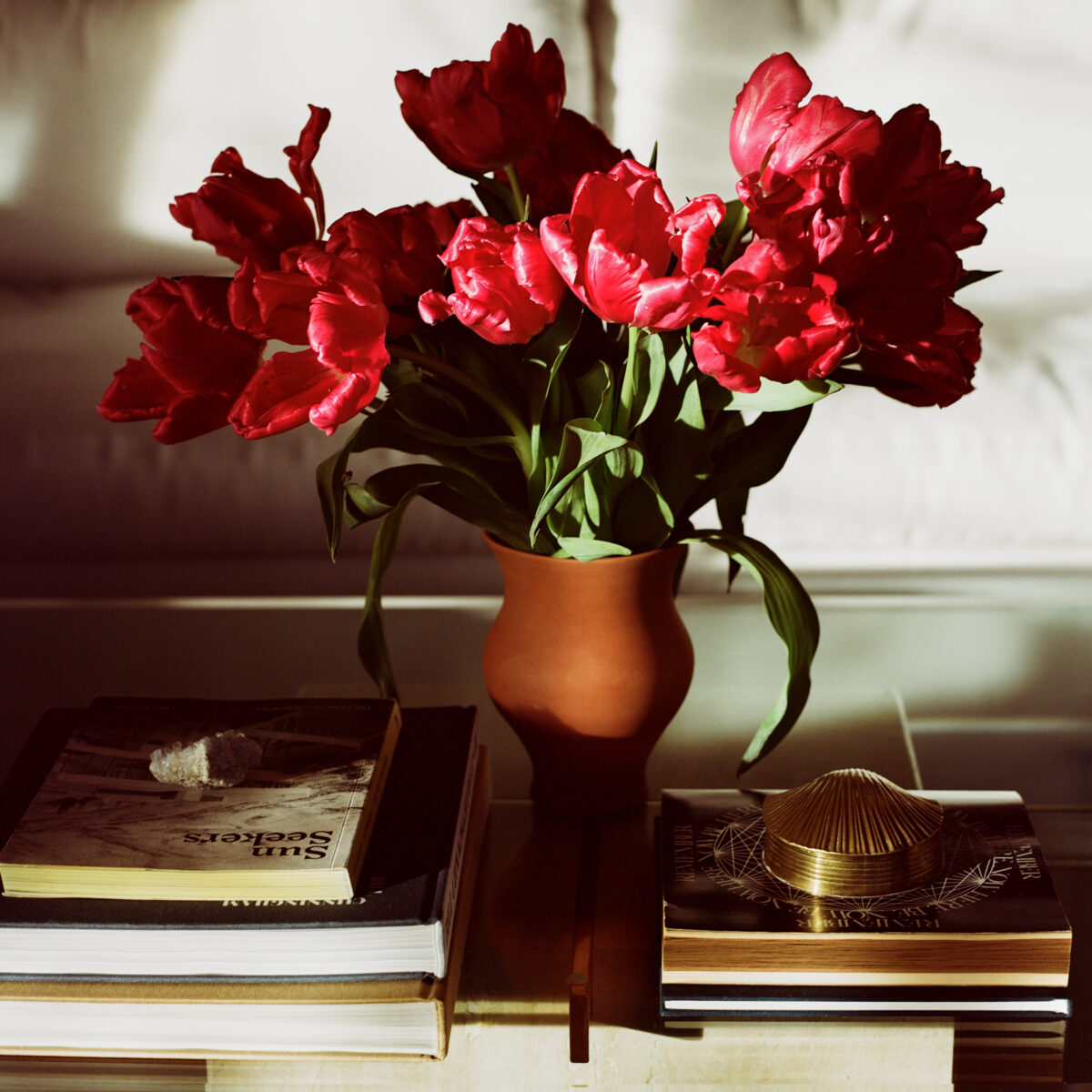 Photography by

Alexandra Nataf

Words by

Nicholas Goodman
2
Sarah Chavez is the consummate one of one. She is a total original, a free-spirit blessed with wit and a sharp eye. Even rarer still, the former Managing Editor of Anja Rubik's 25 Magazine—a femme-centric exploration of art and sensuality—is a fashion insider who is not constrained by it. If she has a mantra, it is to embrace the personal and the soulful; to give expression to one's passions. Above all, she is never afraid to shake things up. Because of that, there is a real exuberance to her work and her world.
Born in Toronto but currently living in LA by way of New York, Sarah's home is a perfect illustration of her sun-kissed personality. The treehouse in Beachwood Canyon nestled below the Hollywood sign is the kind of place that immediately feels comfortable. The interiors, and her style, evoke a kind of ease. What they have in common is a sense of blithe freedom—of things meshing seamlessly to create an entire world, every detail considered.
It is Chavez's personal touches throughout, mainly her kaleidoscopic collection of sensuous objects and vintage pieces she has collected that distinguish the spaces she creates. She understands that interiors are for living, that they should invite pleasure rather than reflect some ideal of perfection. Each room is punctuated with fragrance: Palo Santo here, Geranium Odorata there. But there is also something more: the sense of a singular blissed-out charm and ambiance that could only come from her. There's a joyousness about the space that elicits the feeling of warmth and fresh air, an echo of Sarah IRL if ever there was one.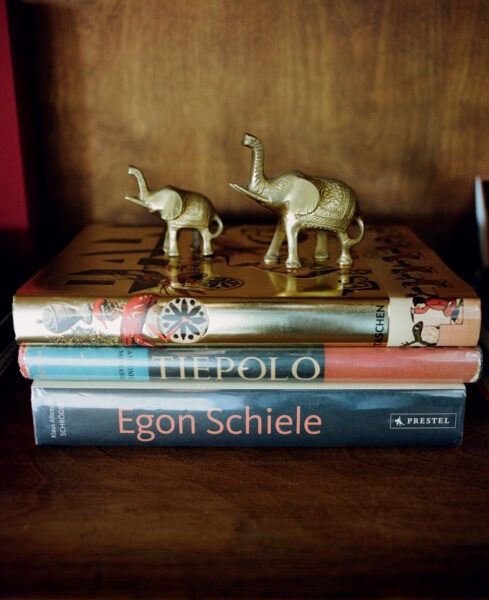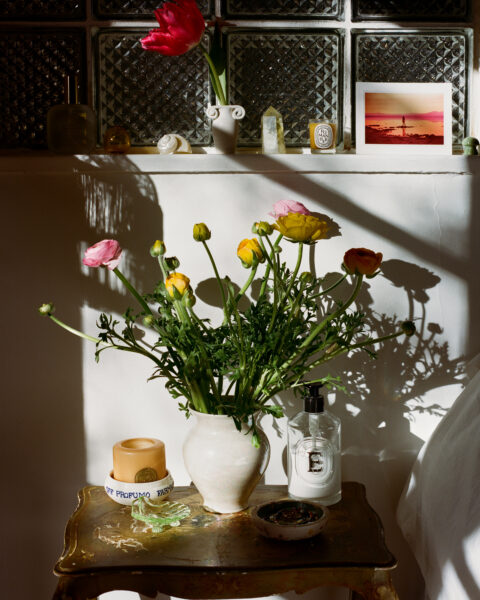 Unconditional: I would describe our home as
Sarah Chavez: A magical treehouse.
UM: Our home would feel incomplete without
SC: Music playing, incense burning, people I love, things that bring joy, color, high vibrations.
UM: The thing I love most about living in LA is
SC: Space! Moving into a house after living in New York apartments for ten years was life changing. Waking up to sunshine and hummingbirds, going on hikes, the beach, the abundance of fresh produce, the tonic bar at Erewhon, LA's very preserved 90s esthetic.
UM: The thing I miss most about NY is
SC: The West Village, my old neighborhood. Impromptu hangs with friends that turn into all day adventures. Thankfully a lot of New York friends are making the move to LA so we can keep the vibe alive. Some of my favorite restaurants Souen, Lil' Frankies, Buvette, The Odeon… too many to name.
UM: My favorite scent is
SC: Hinoki incense, vetiver, fresh tuberose, the sea.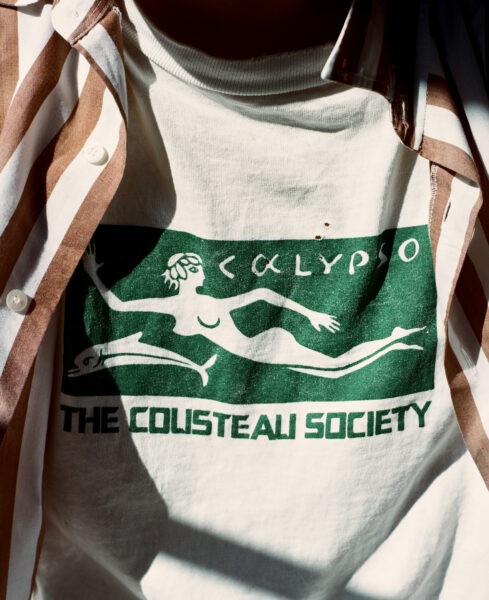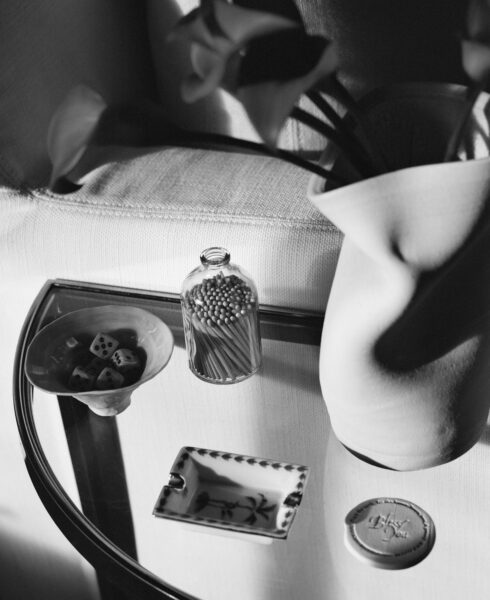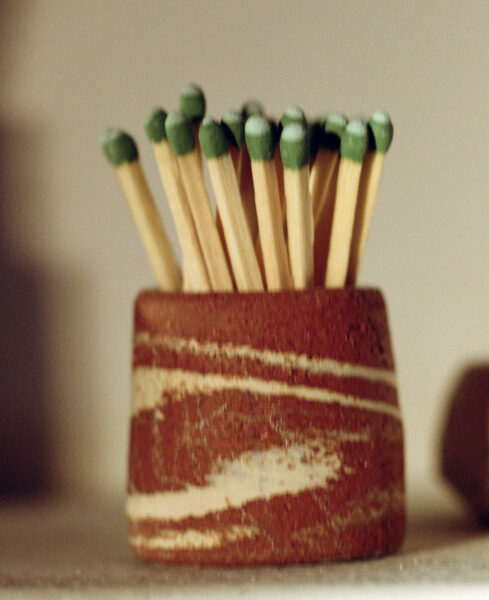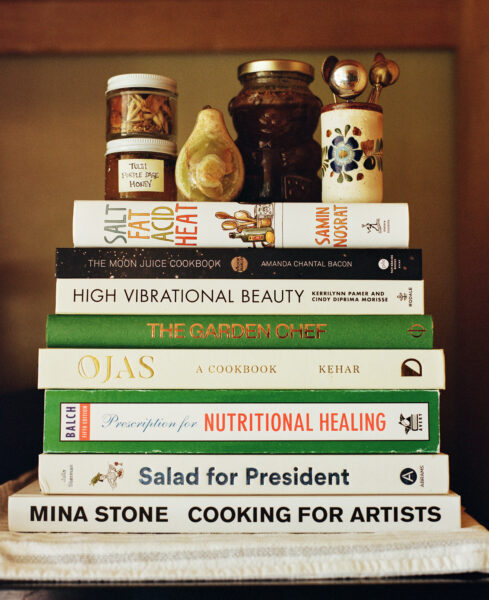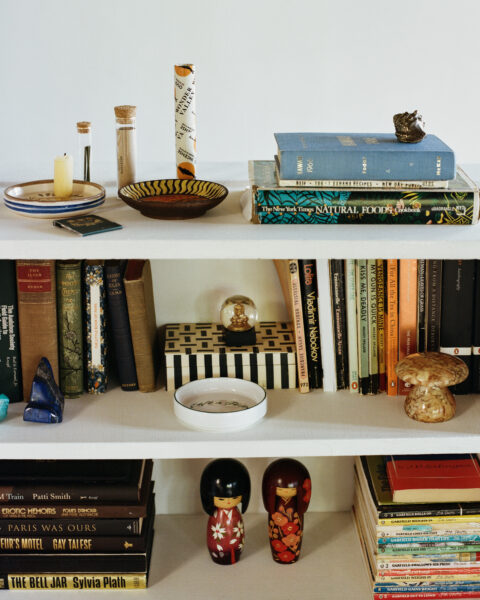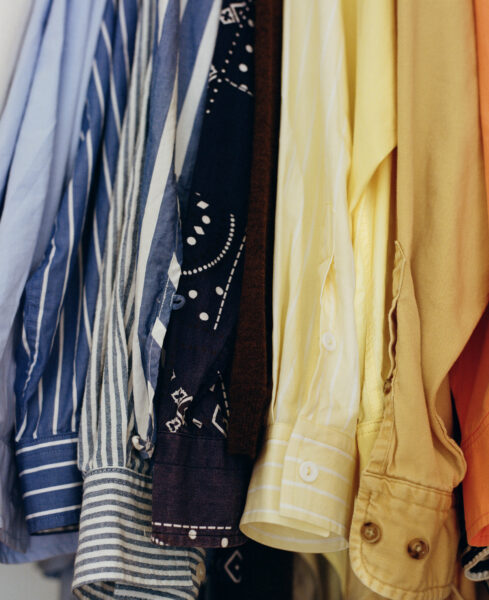 UM: I collect
SC: All kinds of treasures. Ceramics by Peter Shire and Giovanni de Simone, straw baskets, mid century Italian alabaster mushrooms that I put all over the house and give to friends as gifts, vintage tees, Plantation by Issey Miyake, little hand painted boxes I hide things inside of, mementos from special places I've been like post cards and tea cups from Cafe de Flore.
UM: My guilty pleasure is
SC: Watching reality tv in my infrared sauna.
UM: An indulgence I treat myself to
SC: Facials with Sonia Vargas. She gives the most incredible treatments and her hands' work magic.
UM: The gemini in me is
SC: Impulsive and intentional.
UM: I would love to travel to
SC: The Philippines. I've only been once but I was really young so I've got to go back and do a long visit. I want to spend time at the beach in Palawan.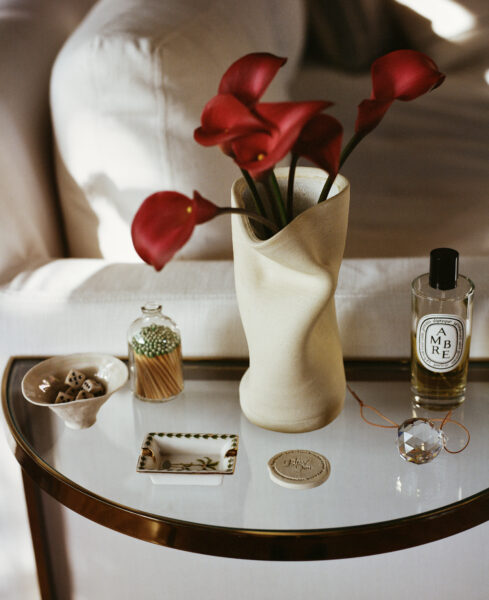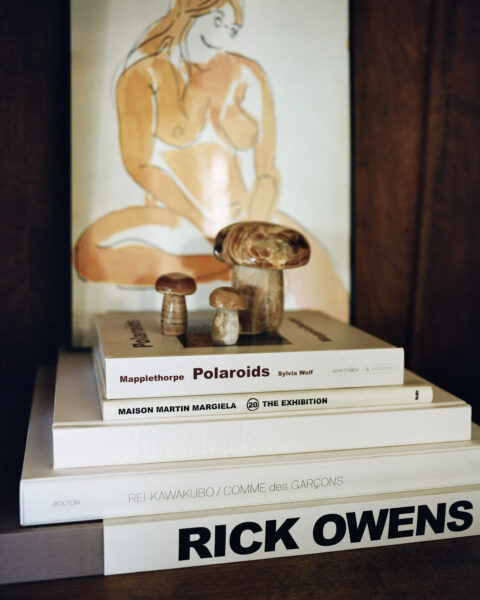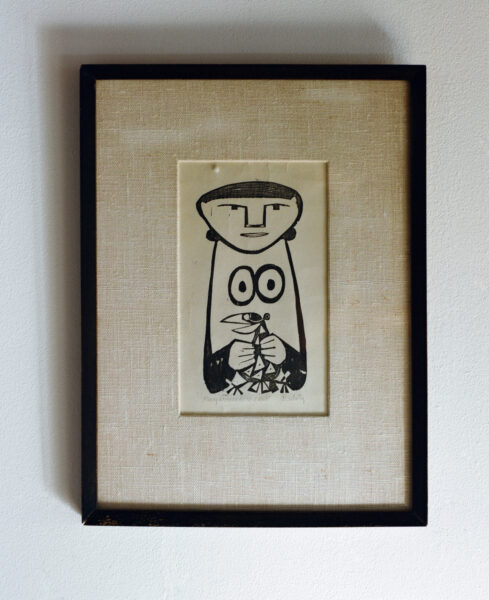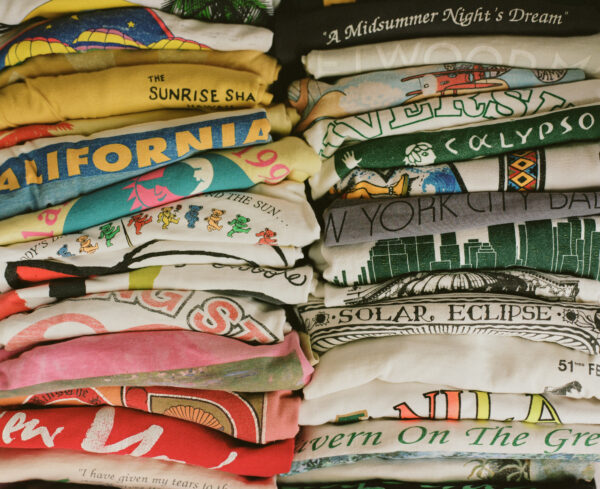 UM: I would love to learn
SC: To make my own ceramics. I took a pottery class and loved it so I plan to keep it going.
UM: Im currently listening to
SC: Sade's Love Deluxe, Andy Shauf, 80s Janet Jackson
UM: The last best meal was
SC: At Pace in Laurel Canyon. Insalata di bietole, grilled snapper, always order the fresh baked chocolate lava cake ahead (they make it fresh in house as you have dinner).
UM: My style icon is
SC: My grandfather, Willie Nelson, Snoop Dogg
UM: My pet peeve is
SC: Finding cups of lukewarm tea that I forgot to drink.
Wearing shoes inside the house.
UM: Qualities I admire in people
SC: Compassion, resilience, evolution
UM: In my bathroom you'll always find
SC: All my full size products! May Lindstrom's Blue Cocoon, seashells I've collected, a dry brush, In Fiore Body Balm, incense and candles, face masks and everything Living Libations.
UM: My favorite stores are
SC: Santa Maria Novella, Madame Matouv in the West Village, Solar Return, Gjusta Flower Shop, Tortoise General Store in Venice, Rick's Produce, the Dries (Van Noten) store in Paris, and I love a hotel gift-shop.
UM: I've never been and would love to go to
SC: Tahiti
UM: Currently on my wishlist is
SC: A vintage film camera and a holiday in Europe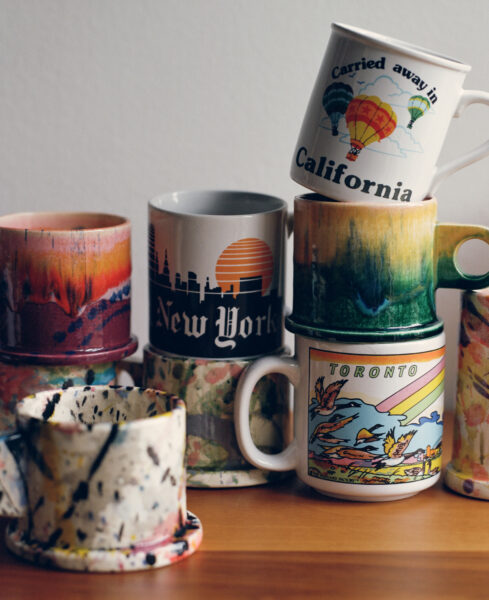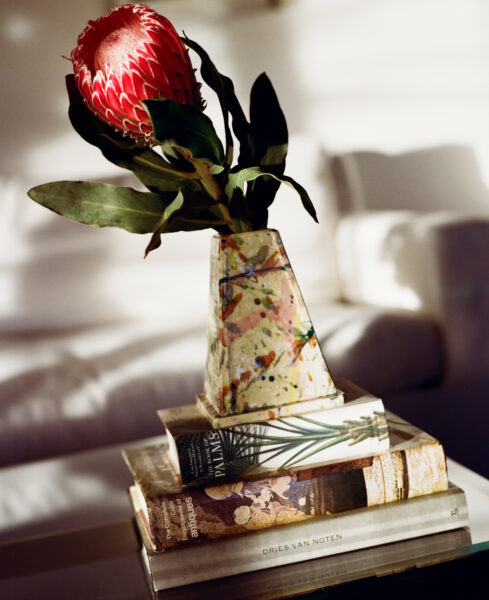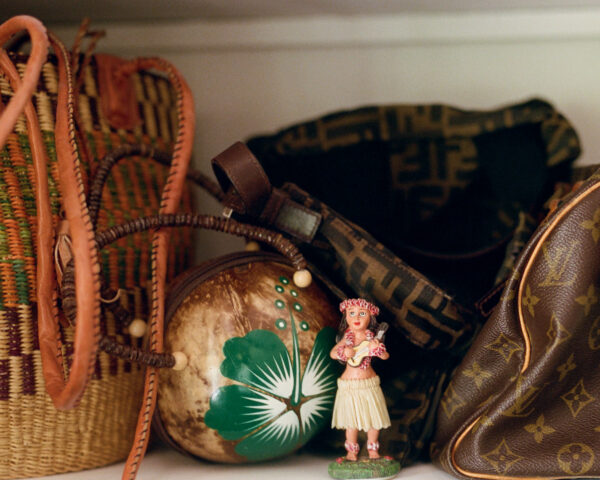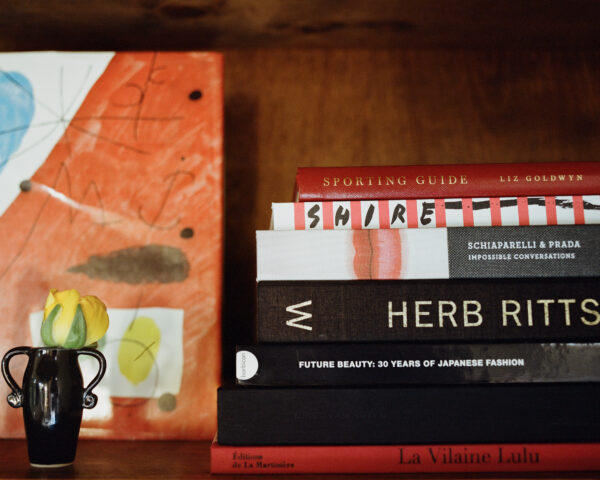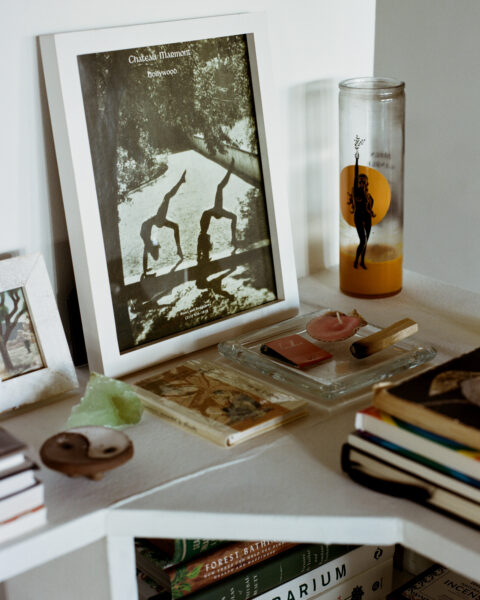 Photography by Alexandra Nataf