Somewhere Personal: Marina Gallo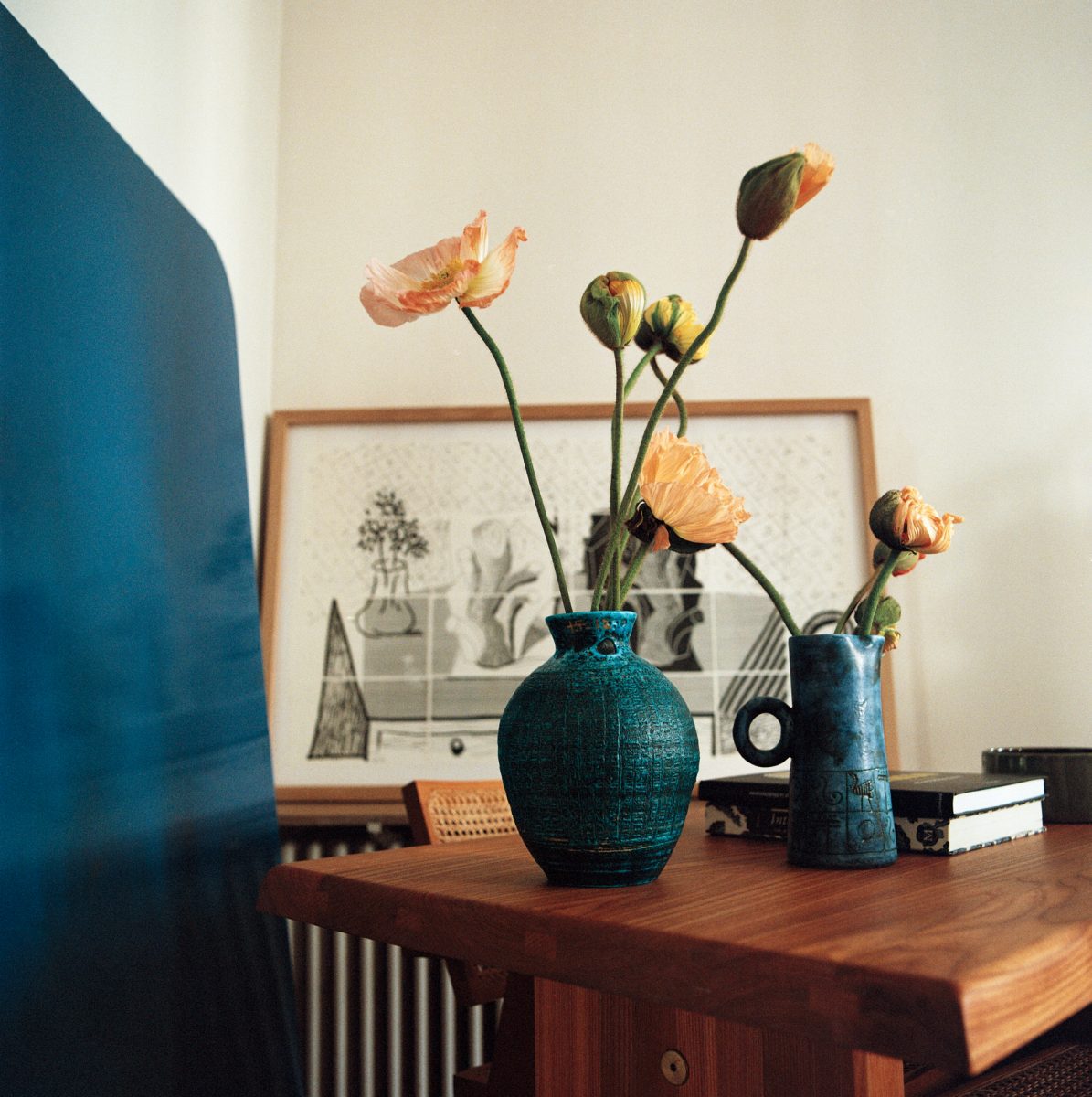 Photography by

Alexandra Nataf

Words by

Nicholas Goodman
3
What does a home tell us about the individual who appointed it?
Introducing Somewhere Personal, a new series where we ask some of our favorite Unconditional women and men what makes their space theirs.
In continuing with the spirit of the magazine, each of these stories is a reflection of real personal style. We wanted to identify spaces that not only refine our idea of a considered life, but also inform the way we think about the spaces we call our own. In our minds, every aspect of a home tells a story and evokes a memory. No one detail is less important than the next. The objects and scents we invite into our lives make as much a statement about who we are and how we live as any piece of clothing. They become characters of our interior lives—an expression of one's visual lexicon. In this series, we hope to render each individual's space with the singularity of a portrait. Here, however, what is being captured is the magical alchemy of space and composition and proportion. In other words, they capture the eye itself.
We often say something or someone is Unconditional. Here we explore and document the facets of Unconditional living.
The first home we have the pleasure to share with you is that of Marina Gallo—a stylist, creative consultant and jewelry designer behind Orphiuchus—in Paris' 7th arrondissement. Marina opens the door to her family home, where she shares with us some of her most cherished possessions. From prints by her husband, photographer Luis Ridao, to ceramics by Jacques Blin and wall panels by Prouvé, the Parisian apartment is filled with personal treasures acquired over the years at auctions, flea markets, and galleries. Marina's sensibility for colors, textures and materials is reflected in her home as well as in her jewelry line, where she mixes gold, diamonds and opals in a way that feels unique and undeniably her.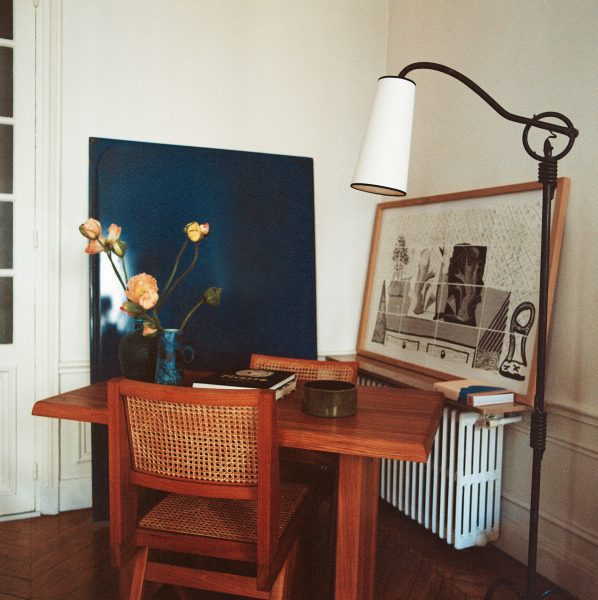 Unconditional: Where are you from originally? How long have you been in Paris?
Marina Gallo: I´m originally from Buenos Aires, Argentina. I've been living in Paris since 2014.
UM: Your personal style is:
MG: Effortless chic. Timeless.
UM:Three words to describe your home?
MG: Light, family, love.
UM:Which neighborhood do you live in? And what is your favorite part about it?
MG: We live in the 7 ème arrondissement, next to the Musée d'Orsay and the Tuilleries. I love to have the Seine near by, some gardens and museums just around the corner and at the same time it feels very residential.
UM: If you could live somewhere other than Paris, where would that be?
MG: In a château in the middle of the forest.
UM: What kind of environment do you feel most inspired in?
MG: Nature.
UM: Your favorite place to escape to?
MG: To a white and empty beach.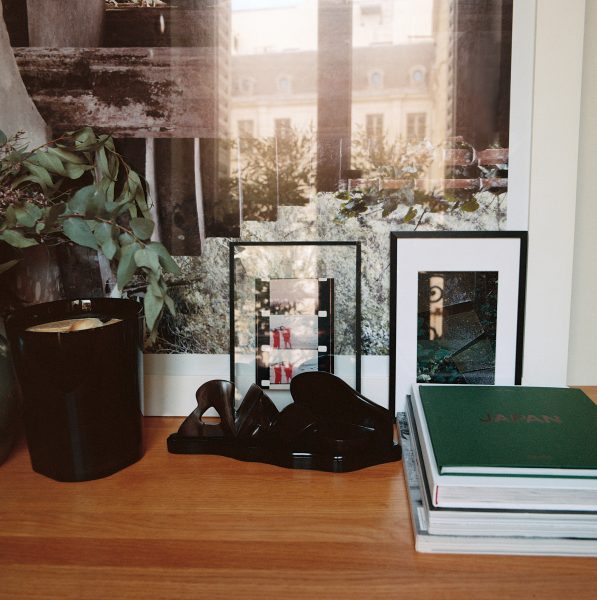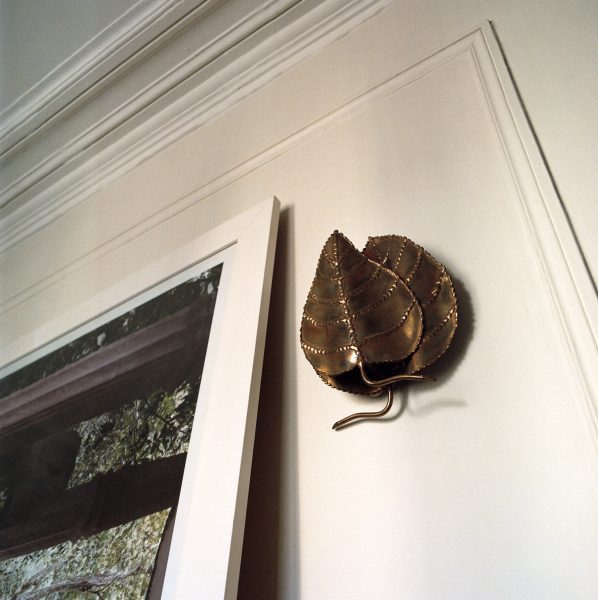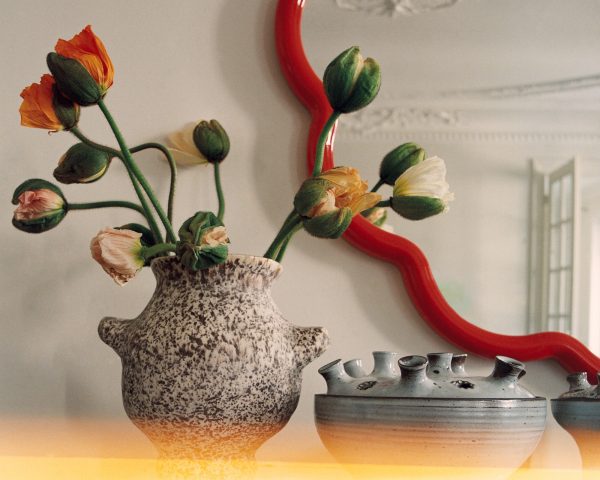 UM: What is your approach when it comes to furnishing your home?
MG: Honest design, furniture with basic lines in wood, marmol or metal. I love fabrics, textures and colors.
UM: If you could have any artist on your walls, who would you collect?
MG: Rothko, Helen Frankenthaler and Picasso.
UM: Your most cherished acquisition / favorite piece of furniture or object?
MG: A Jean Prouvé wall panel and a pair of Jean Royère lamps.
UM: Favorite candle / home perfume scent ?
MG: Byredo, Buly, Ciretrudon.
UM: Favorite interior designer?
MG: Thinking of someone contemporary, Jacques Grange, always chic.
UM: Favorite Era / Decade?
MG: It is very difficult for me to choose a favorite era, what always attracts me in each decade is when there is a point of balance with the old and the new.
UM: Do you consider yourself a minimalist or a maximalist?
MG: I think maximalist – I like colors, textures, fabrics, ceramics…. but I also love clean spaces. I have gemini ascendant, I am a contradiction!
UM: 5 favorite places to shop for furniture and/or objects anywhere in the world?
MG: – Galleries and auctions at central Paris
– Tomas fitsch for ceramics
– Galerie Jacques Lacoste
– Tablecloths: Los Encajeros, and in Marrakech
– Handmade vanerie in the south of France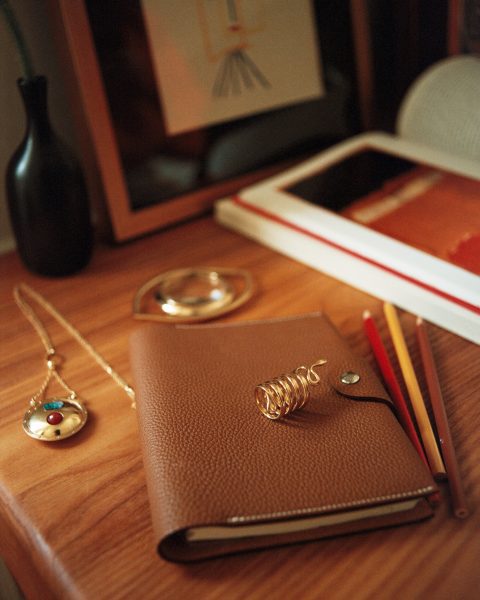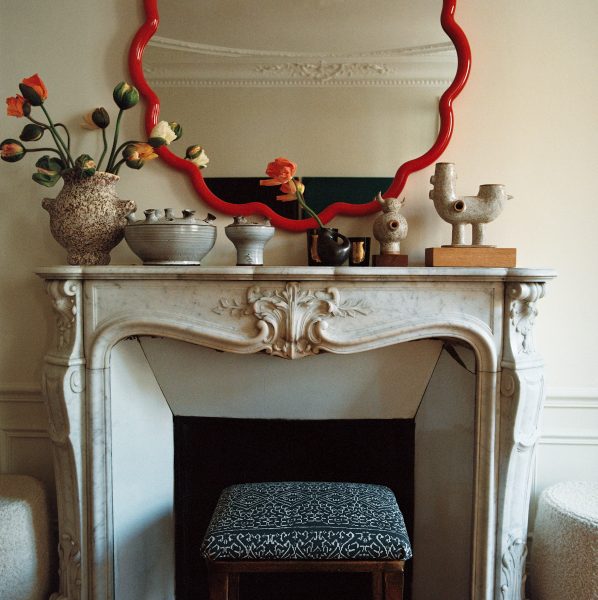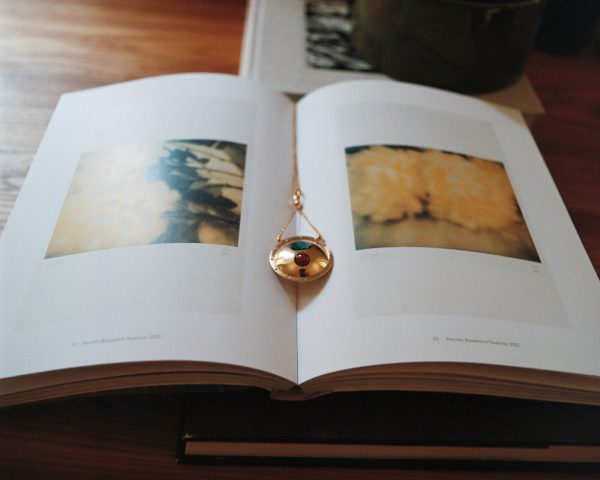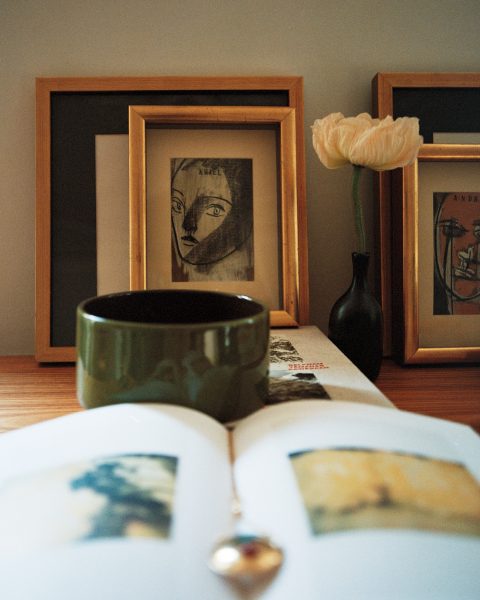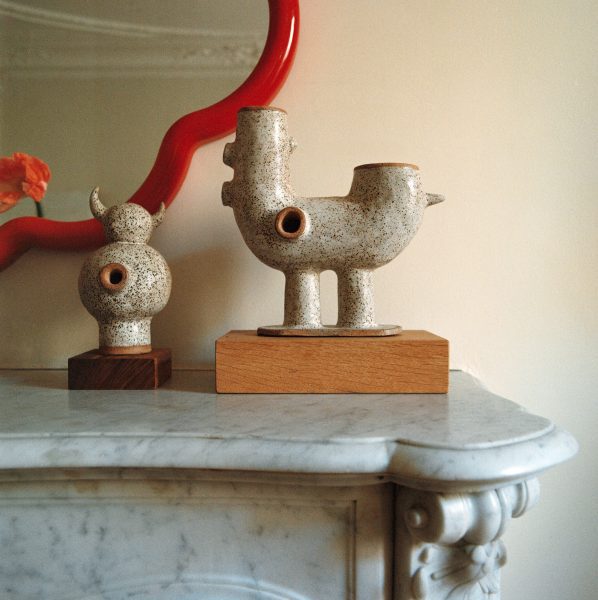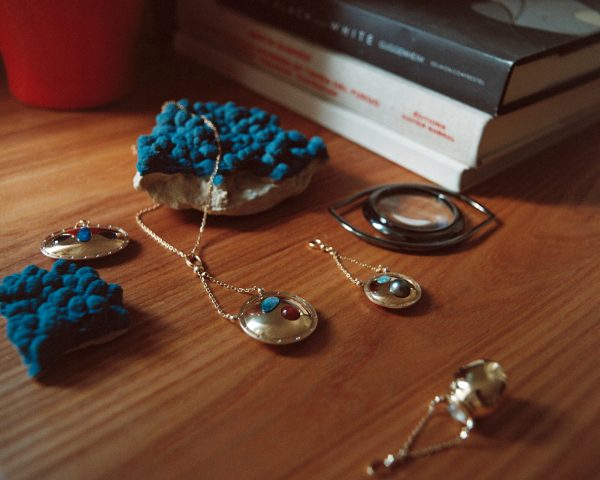 UM: When did you launch your brand, Ophiuchus?
MG: About ten years ago, when I left my position at Vogue. When we moved to Paris I've had quite a lot of it on hold… I continued with personal orders, but this year we will have a relaunch with a new collections and new online boutique.
UM: What is the meaning behind the name?
MG: It is a Greek name. It is the bearer of the serpent, and the serpent is the symbol of prosperity.
UM: Do you draw the pieces yourself? What is your process being creating each piece?
MG: Yes, but I'm terrible at drawing… I have an atelier in Paris next to place Vendôme where we make all the pieces handmade.
UM: Which stones or metal combinations do you love to work with?
MG: Gold, diamonds and opals.
UM: Who would be your dream women to wear your jewelry?
MG: There are many women who inspire me, and whose style I admire : Joan Didion, Ellen Frankenthaler, Lee Radzwill, Sophia Coppola, Mary-Kate Olsen, Carla Sozzani, Tonne Goodman…and so many more.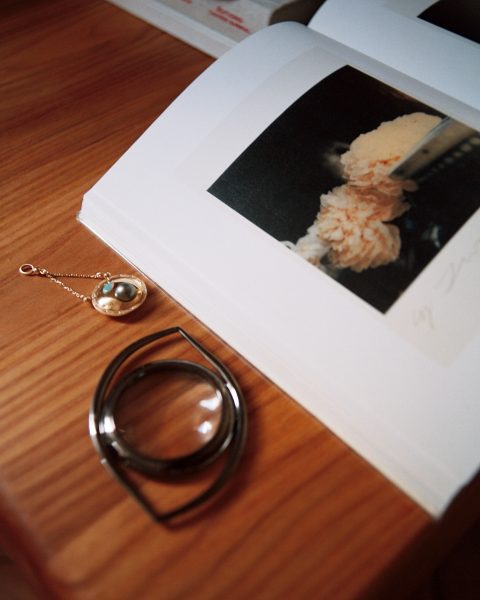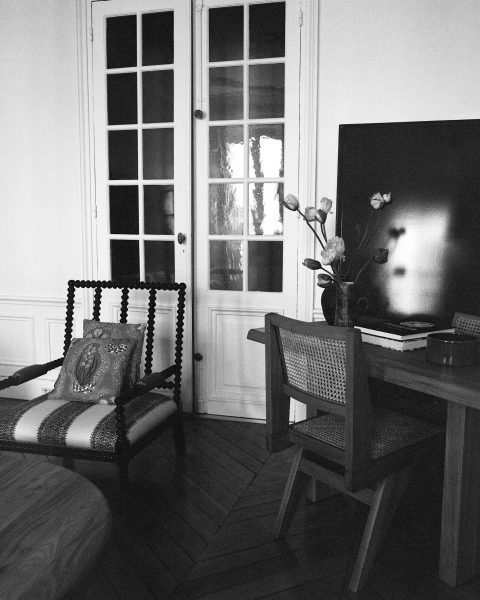 Photography by Alexandra Nataf