MALIN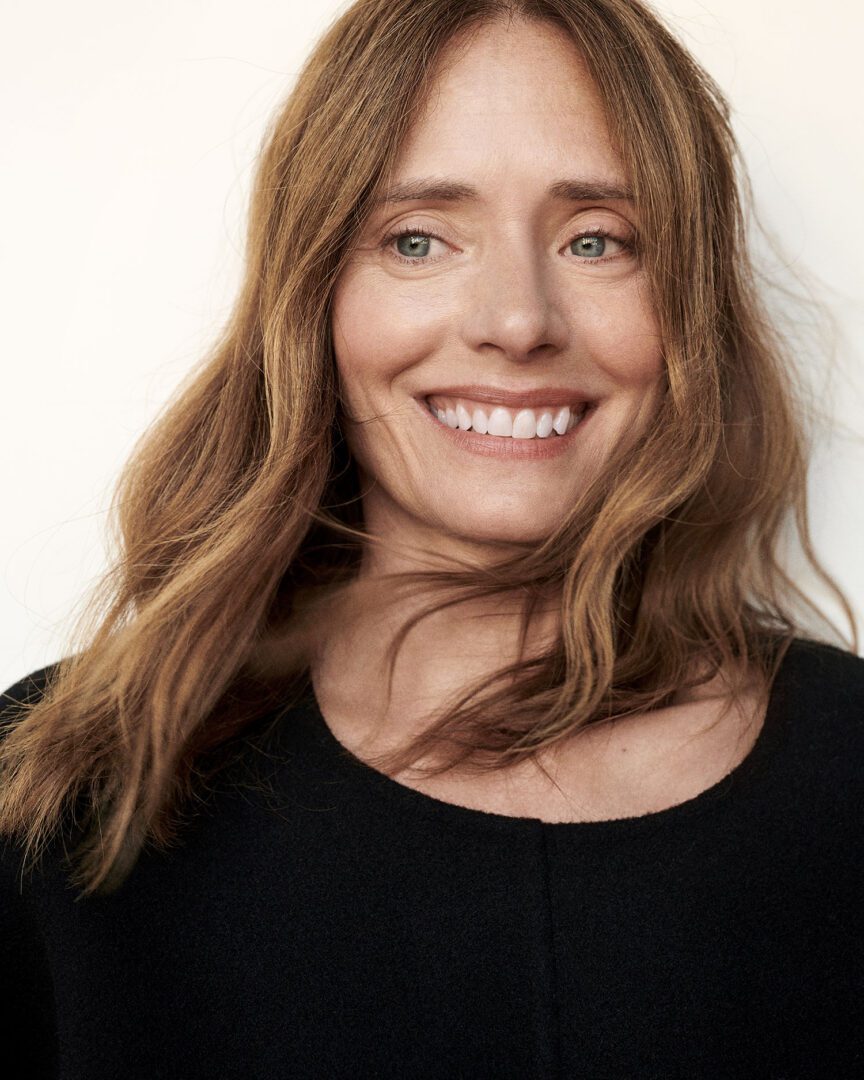 Photography By

Malin Ericson

Portraits By

Alexandra Nataf

Styling By

Ilona Hamer

Words and Interview by

Nicholas Goodman
14
For better or worse, our perspective on fashion is largely shaped by the manner in which it's sold to us. One could even say that the advertising of fashion is among its most defining elements. It certainly speaks to the larger culture to the same degree that clothes do, and is just as influential. That's not to diminish the impact of designers, merely to lift the veil on an equally important creative class—the art directors.
Art direction is not simply a pursuit of design or aesthetics, it is the complex process of translating a brand's identity. It is the decoding of the intangible qualities that define a fashion house and rendering them into a narrative language of imagery, type and color. The work done communicating that story—from the campaign to the presentation to the packaging—is what we connect to and identify with; that is what seduces us. The best art directors possess a command of that language and the ability to make it perceptible in ways that we are barely aware of. Which, of course, is exactly the point.
Of the individuals working today who consistently surprise and inspire, Malin Ericson's influence can be felt far and wide. Over the last two decades, the Stockholm-born, New York-based art director has become one of the keenest translators of brand identity. In that time, Ms. Ericson has honed all of the technical and aesthetic minutiae of the craft into her own unique visual style. She has an impeccable instinct for understanding the role every element plays in articulating the broader whole, and precisely how to orchestrate them to maximum effect.
There is an elegance and a sophistication to Malin's work that feels significant in the current moment. In an industry overcrowded with images and influencers— one that seems to prefer virality over quality—Ms. Ericson's eye, taste and point of view are nothing if not refreshing.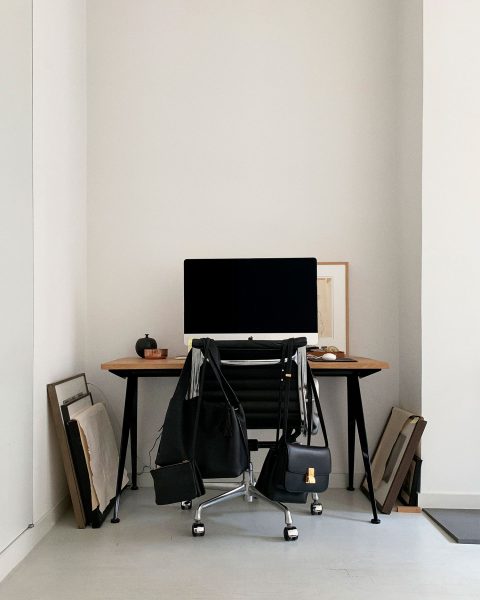 Unconditional: We're always curious about New York stories. When and why did you first find yourself here? Did you have a plan when you arrived?
Malin Ericson: I moved to New York in the fall of 1992. I had finished art and design school in Stockholm, and after working a bit there, I just wanted to try something different. My plan was to find a job and to stay in New York for at least a year. I got an internship at Harper's Bazaar, so knew I had somewhere to start. After a few months working in their art department, which was run by Fabien Baron, I was offered a job at Baron & Baron, at the time still a small agency. I loved it right away and stayed there for almost 18 years.
UM: Before that, what first piqued your interest in design?
ME: My dad was a professor of design and obsessed with typography. When I was little, he had an advertising and design studio, where I spent a lot of time. I was a creative kid, always drawing or writing, and knew I wanted to do something "creative", I just didn't know exactly what. I think creative direction was a natural fit because it encompasses so many aspects of design.
UM: After moving here, was there a moment that you consider as your first break?
ME: I had the opportunity to be part of many successful projects during my years at Baron & Baron. Since we were a very small studio in the early years, we worked together as a tight team. We were always very busy, and one project led to another. Perhaps it was the packaging for the CK ONE fragrance. That project was especially exciting to work on because it felt like the beginning of something big and became such a success. For me personally though, it would have to be working on a shoot with Irving Penn when I was still in my early twenties and had just arrived here. I was so blown away and humbled just being in his studio and working directly with him. He would ask me lots of questions: where I came from, what my background was, anything and everything really. I got to work with him a few times over the years and it always made me think of those first months in New York—what it felt like having just arrived, being in a completely new place, far away from anything I knew.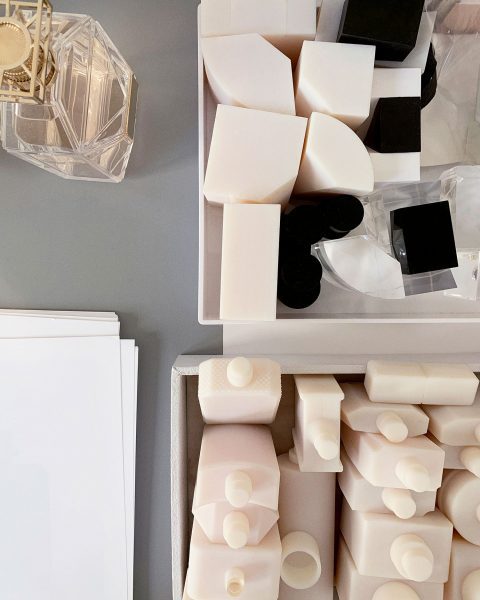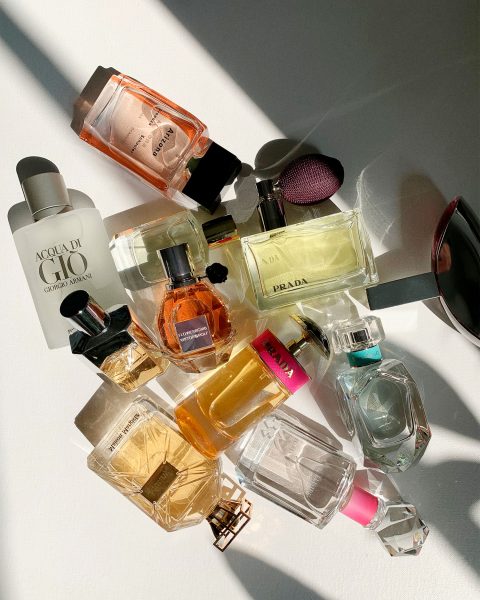 Malin on collaboratingI love to collaborate and work closely together with the designer or the core team of the brand, that is what inspires me, gives me new ideas and always sparks something unexpected.
UM: You've created so much iconic work since then—perfume packaging, beauty campaigns, logos. How would you describe the process of your work?
ME: It always starts with the brand and what it stands for, that goes for both fashion and beauty brands. I'm often inspired by the rich history of a brand or the designer(s) who are there shaping it. At the same time, inspiration is everywhere. It springs from the things I see, read, experience, and then I sort of mix it together. Sometimes I get an idea right away, very organically or intuitively, and sometimes it takes a little longer. I'll do more research, think, go back and forth, talk to people. Other times I get the best ideas right before a deadline, and scramble to get it together (or scrap everything I've done and start over). Every project is different, and it also depends on the circumstances around each one. The team, the timing, the brand.
UM: How much of your design language would you attribute to growing up in Sweden?
ME: A lot, probably. The Scandinavian aesthetic that I grew up in would be considered quite minimalist, with clean, simple lines; functional, but in no way compromising beauty. Even if I get inspired by completely different things nowadays, I think that background is still part of what I do, somewhere.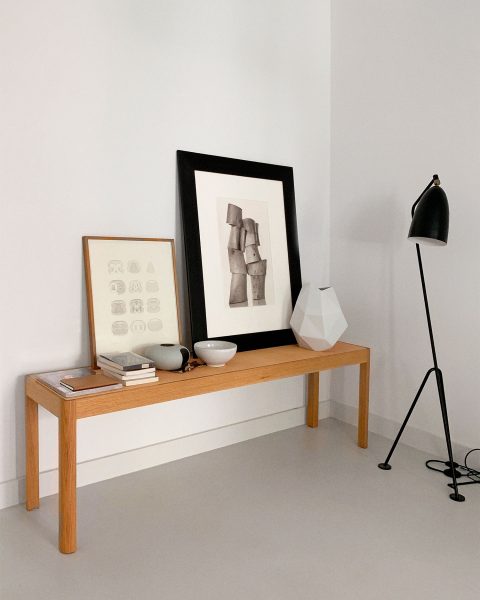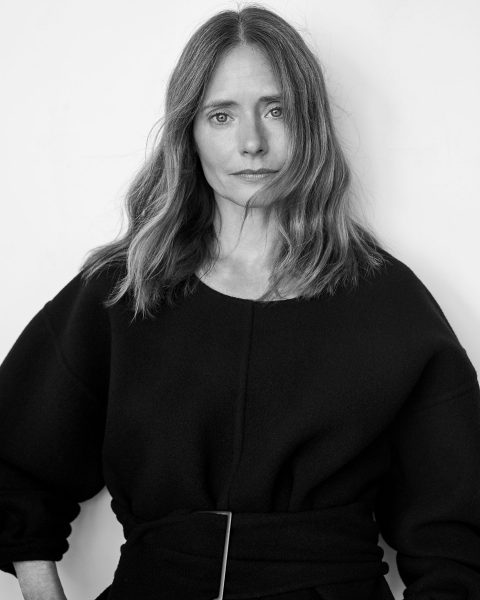 UM: One thing I always wonder, especially when you start working with a client that has a strong legacy and identity, is how you begin the process of study, of research, and of immersing yourself in that history?
ME: The history of a brand is always inspiring, it's part of their DNA, even if you decide to reinvent it eventually. Practically speaking, when starting a new project, it's great to have initial meetings with the client to get a feeling and to really understand the nuances. At the end of the day I'm designing for specific brands and I need to know where they're coming from and where they want to go. Sometimes I get a written brief, or get briefed through a third party, and that can be incredibly difficult. I love to collaborate and work closely together with the designer or the core team of the brand, that is what inspires me, gives me new ideas and always sparks something unexpected.
UM: How do you maintain your own visual identity while continuing to work with such a range of clients?
ME: I try to stay on course and always come back to my initial feeling. Sometimes I work with clients who come from a totally different aesthetic angle than I do, but I often find that really interesting. It makes me push myself and consider new approaches. I'm not a designer who needs to flaunt a personal style. I like to solve problems for clients and present them at their best. I always give my recommendation and push for what I believe works best for the specific brand, but I respect the process at the same time.
UM: What is the experience like for you, of building a project for a period of time then putting it into the world? I'm assuming some projects start off very exciting, then get "watered down" over time, how do you manage the back and forth, the art vs commerce, and the overall process.
ME: Most projects start off very exciting, and then yes, sometimes they get "watered down". It can be very complicated to navigate, and often it depends on the team you work with – on the client side. It's a great feeling when everyone pushes in the same direction and believes in the same concept. It's highly motivating and the projects feel consistent as a result. If there's a complicated approval process with lots of back and forth, or many "layers" involved, it can really slow the momentum. I can feel when it's time to let things go and when there is nothing to push further. I don't like it at all, but if a project gets to that point where there's not much you can do, I don't take it personally.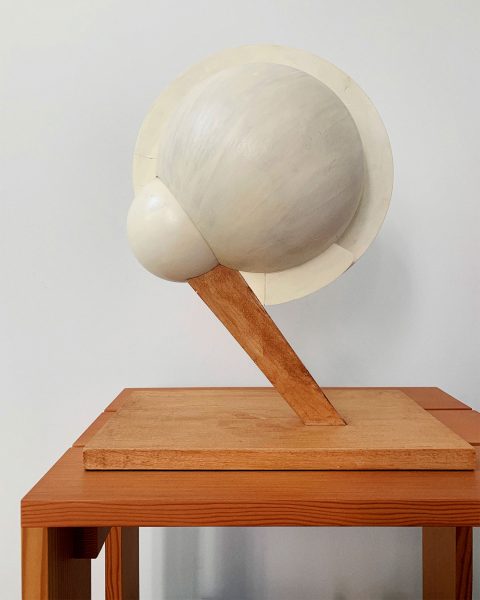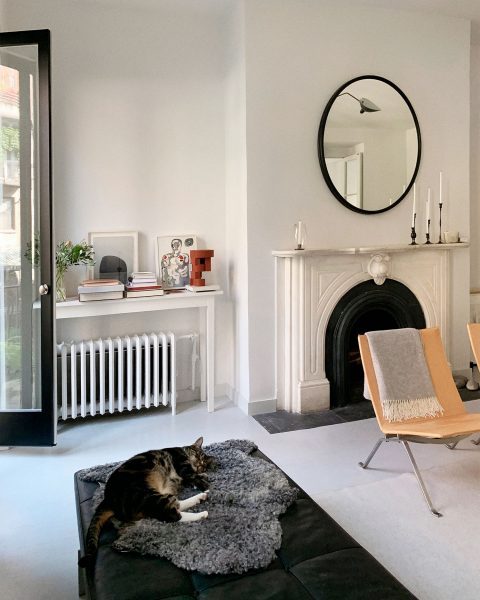 Malin on her aestheticThe Scandinavian aesthetic and the way I grew up, would design-wise be considered quite minimalistic, with clean, simple lines, and functional, but in no way compromising beauty. Even if I get inspired by completely different things nowadays, I think that background is still part of what I do, somewhere.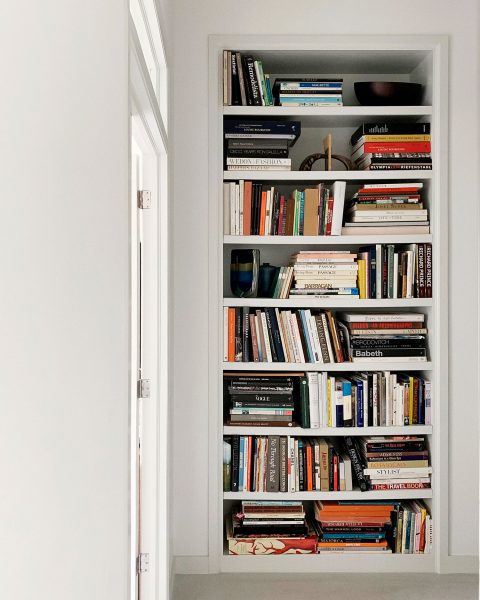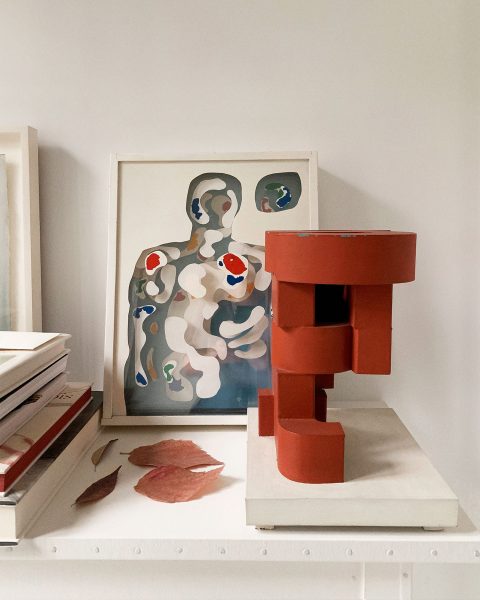 UM: What's an average day like for you?
ME: The majority of my design time is spent on the computer, but I also sketch and draw a lot, and I work with my team. I walk to the studio on Irving Place from my house in Chelsea almost every day and I use that time to think and process ideas. Most weeks I'll have client meetings or presentations, mainly in the city – I don't travel as much as I did years ago! Occasionally I go to a shoot or work with a vendor or clients outside the studio.
UM: What is your work/life balance? Have you honed any unique ways to get away mentally and reset?
ME: I feel I always work, but on the other hand I like what I do… and I like to work. Some days I work from home (depending on what part of a project I'm working on – for example if I'm sketching or designing something or if I'm doing research) and that's quite meditative even if I'm totally focused on what I do. I love to not be interrupted, and to sort of drift off in my thoughts and just "do". Those days I forget to eat and take breaks, because I'm so in to what I'm doing in the moment. After days like that it's fantastic to get out and meet people and see new things. After years of splitting time between work and raising my daughter, who is now in college, I'm getting used to a new pace and I'm loving it. I feel grateful to be one part of a bigger studio with inspiring and supporting people around me. I'm back to working on a smaller scale, more intimate, like how I started when I first came to New York. By the time I left Baron & Baron it had become quite a big machine with many employees, lots of projects and clients. Looking back I don't even know how I could produce all that work and still raise children and travel.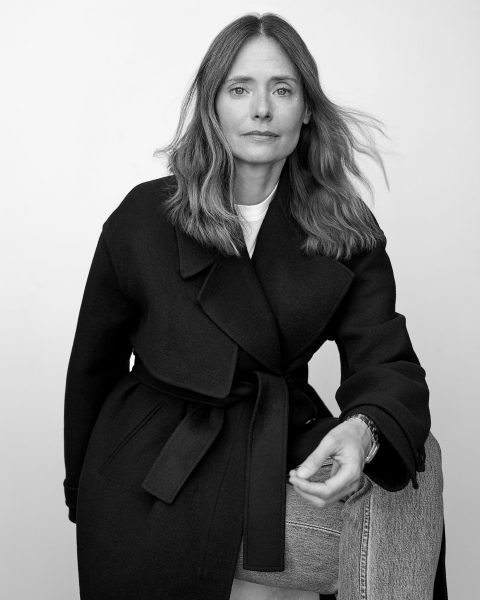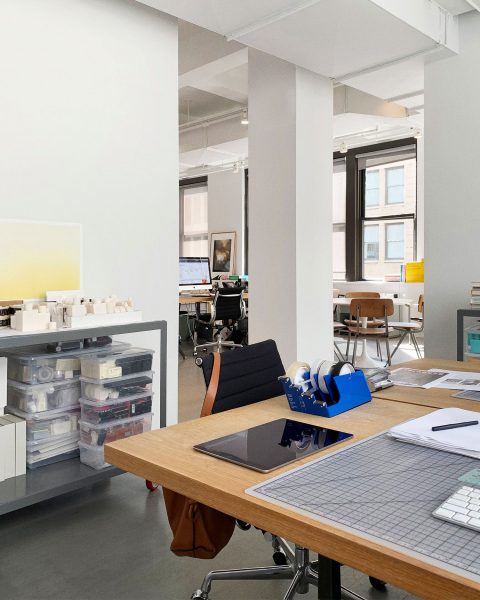 UM: Obviously, Instagram has become an essential aspect of the way people exist in the industry. How do you interact/relate with that medium?
ME: I find Instagram fascinating. It's an amazing medium, especially for photographers and brands to reach people, to curate a vision or a version of themselves without a middleman. I don't have a public account, so my interaction with it is as a research tool, for inspiration and to find new collaborators. I follow clients, brands, artists, photographers and people that inspire me. For me it's interesting to see what's going on, to see trends and how things evolve and to study what works and how quickly that can change. It's such an intimate engagement and it's so quantifiable for brands but at the same time it is image based which is not new. The newness is the directness and the speed!
UM: If you didn't have the limit of time, and could choose anyone to collaborate with—presently or from the past—who would be your dream client/project?
ME: This is a hard question! There are so many dream scenarios in so many different fields. I would love to do something I've never done before, to take my perspective that's been focused on luxury and apply it to different fields, to think about sustainability and efficiency in design. I've always loved projects that reignite heritage brands, taking a brand that has a history and a craftsmanship and helping to introduce it to a new generation is super rewarding. In contrast it's always amazing to be part of building a brand from the ground up, to craft the image, the mood and define the DNA with a founder. I'd love to design objects other than perfume and make up, things I've not yet tried, perhaps something more functional… and more books. I love images and have always been interested in type inherited from my father I guess. It would be nice to have time to work on something more custom and unique. Many times, I'm pressured with tight deadlines and it's hard to dive in and just go for it and experiment. I'm always open for anything, really.
UM: There's this idea that we are constantly in conversation with the space we live in. How is your home an extension of you?
ME: New York is an amazing and incredible place, but at the same time so intense, noisy, vibrant, crazy and disruptive. I moved into the apartment I live in right now a few years ago, and I still feel like I'm moving in. Nothing is hung on the walls yet and I'm taking my time to let the space take shape. But it feels calm and quiet, it has beautiful light, trees and green outside each window, and it makes me happy to come home. It's where I live right now, and it feels like my home in a very real way.
This profile was originally published in Issue Nº9.
Hair by Adlena Digman at Bryant Artists, Makeup by Cyndle Komarovski at Management + Artist for Chanel , Stylist Assistant: Mackenzie Thiry, Post Production: Griffin Editions, Thank you: Vanessa Stevens at VS+Company