ARIZONA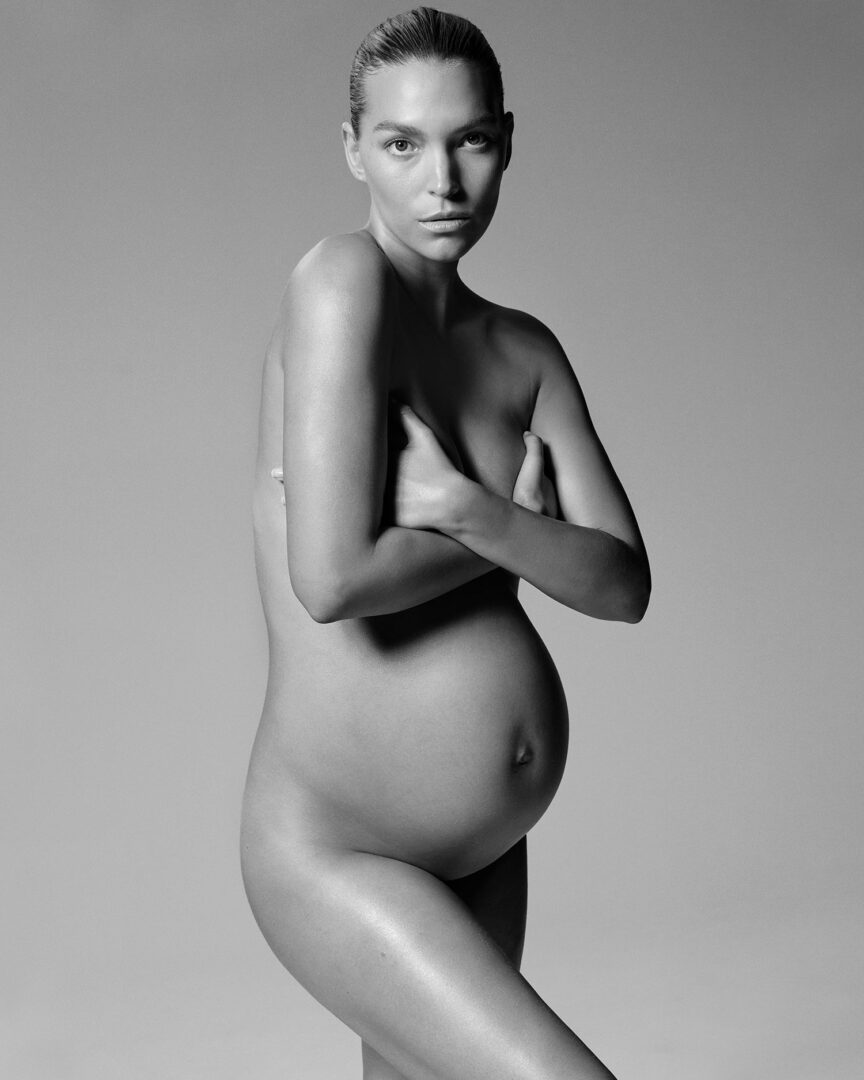 Photography by

Alexandra Nataf

Styling by

Ilona Hamer
16
Pregnancy is the most transformative thing in a woman's life. Few things trigger such substantial change—physical, emotional and mental—as the life-giving process. There is no way to overstate that transition in identity from the first trimester to the fourth, but to say that it can only be understood by the woman inhabiting it.
New mothers have never been more inundated with warnings, advice, and guidance, nor have they ever worked so hard to abide by all of it. And yet, many still contend with an ideal of perfection so unattainable, it implies an almost mythical being. The image of the supermom comes with expectations felt by all new mothers. Women are made to feel that they shouldn't lose a single step of their pre-pregnancy selves, especially as it concerns their appearance and weight. For most women, it's safe to say that the reality is a bit more complex.
The ideal of motherhood and the experience of it are irreconcilable. But that hasn't stopped women from reshaping the role for themselves and taking control of their bodies before, during and after birth. Just ask Arizona Muse. No woman experiences pregnancy without challenges, but those Arizona faced were particularly unique. A year into her modeling career—while she was still in high school—she became pregnant and gave birth to her son. There is often a moment of adaptation after the first born, but Nikko became a catalyst for a remarkable personal and professional transformation.
With a one-year-old by her side, Ms. Muse returned to New York to give one final attempt at modeling, granting herself six months. What she was sure would be brief turned into the genesis for an extraordinary decade-long career. Adding yet another dimension to an astonishing life, Arizona recently married and is expecting again. It would seem that balancing it all with style, grace, and charm is her calling in life. Arizona is one of countless women who are rewriting the narrative of pregnancy and carving out motherhood their own way. Besides her career, that means being fully committed to making choices in her life and in the world that have meaning.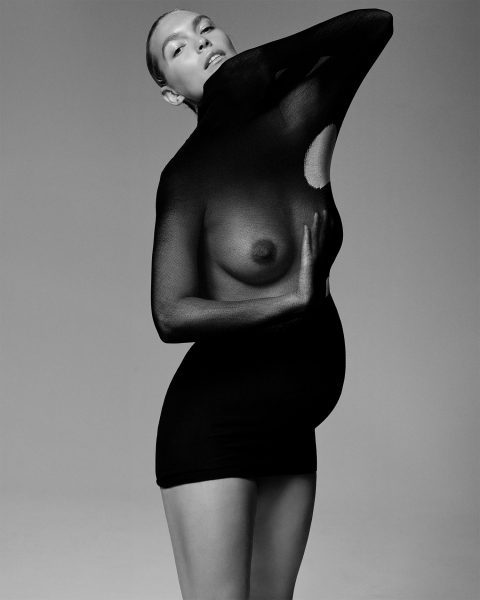 Alexandra Nataf: How are you feeling?
Arizona Muse: Really good actually. I'm feeling very energetic, which is good, but also means I've probably got several more days left. Literally every night for the last two weeks I've gone to bed thinking tonight's going to be the night.
AN: What are you most excited about this time?
AM: At the moment, I'm most excited for when I get to place this new baby in the lap of my first child and say this is your sibling. It's going to be the biggest moment of my life I think. It's so much more fun being a mom now when you have a dad next to you. I'm so thankful for my husband and to be in a loving partnership and to be having a baby again. It's a really healing experience for me. It's incredible.
AN: Is Nikko so excited?
AM: He is; we're all so excited. Nikko and I, we've been waiting for this for years. It's something we've talked about a lot throughout his life—that one day I would get married and I would have more children and he would have siblings.
AN: What about your husband?
AM: Boniface is great. He's actually an osteopath so he has a lot of experience around births. He's really knowledgeable and therefore very relaxed. Plus, I've done this before, so both of us, as a team, we couldn't be more chill about it.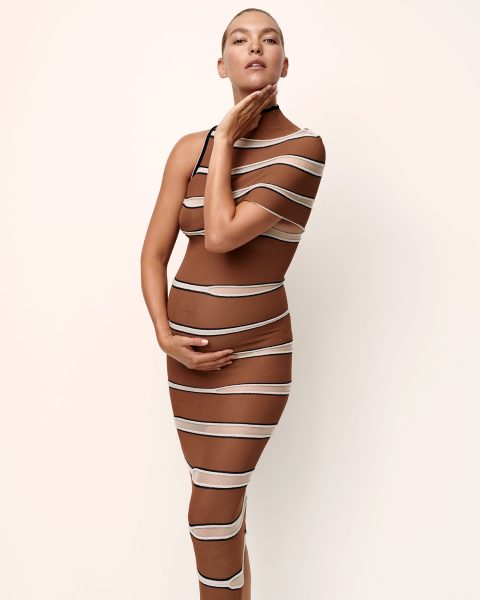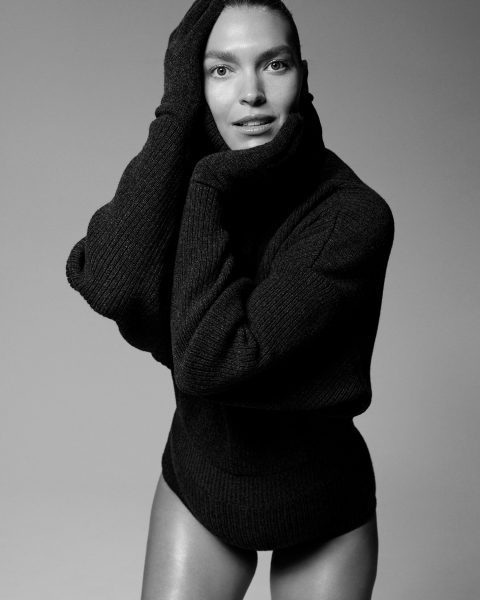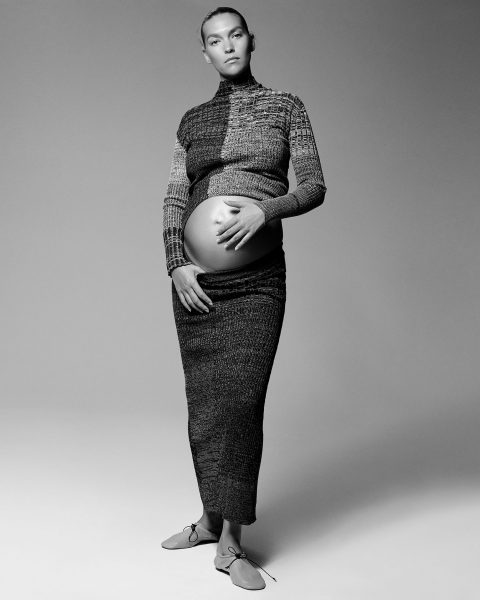 AN: I noticed you're still working at the moment. Is that a lot for you this close to the date?
AM: I'm mostly just going to meetings, so not many photo shoots. Otherwise I would be doing nothing. I feel like it's good to keep things going. But I'm sure my schedule is a lot more relaxed than all the working mothers who work up until their maternity leave.
AN: I was going to ask you about the unrealistic expectations placed on mothers. Your body is going through so many changes but then people still expect you to be this supermom.
AM: My attitude is very much that a woman's body will change and it should change and that's natural. She should always listen to what her body tells her she needs to eat and never ever ignore that. It's one thing to make healthy choices but don't ever choose not to eat something or go hungry when you're pregnant. I just think that's a really bad idea. As a model, the response I always get from people is that they're happy that that's my attitude. I think most people expect us to be obsessed with the way our bodies look, how they're going to change and what happens afterward. People always ask, what's your routine going to be? Are you going to go on a diet the day the baby is born? That's so not my attitude. I think it's really necessary for a mom to be healthy and to nurture her body.
AN: What do you think new mothers should focus on after the birth?
AM: There's this concept of the fourth trimester. It's the notion that a pregnancy doesn't finish abruptly. Yes, your baby is born but the pregnancy still has another term, which is the first three months after. The mom's body goes back to the way it used to be—the uterus shrinks and the hormones change and all of that—but that doesn't mean you're back to being normal. Hormonally, physically, thats not going to happen. Nor will bonding emotionally. It's an important time in a mother's life to just focus on herself, to self care. I've planned all of these little rituals for myself before I go to bed like salt baths and putting oil all over my body.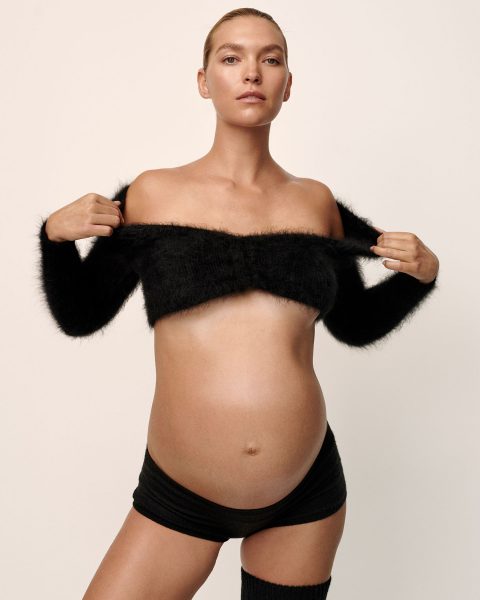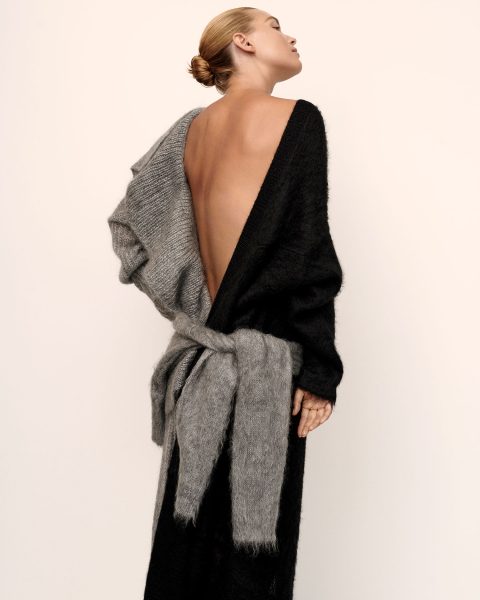 AN: What about your body? Do the changes feel different the second time?
AM: I'm definitely less fat this time. It's pretty common to get really chubby during your first. I also got proper acne during the middle of this pregnancy, which didn't feel great. My heart goes out to anyone who has acne, teenagers especially.That put a lot of focus on my face and skin. It's a hormonal thing, so there's really nothing you can do about it. Eventually it just went away.
AN: What do you love most about being pregnant?
AM: I actually really love how easy it is to listen to what my body is telling me. You hear all the time in yoga that you should listen to what your body needs, but sometimes it's hard to hear. When you're pregnant it becomes very clear. If you're tired, it's like, you have to lie down immediately or you cry.
AN: It's almost like there's another conscience inside of you making sure you're aware of what's happening.
AM: There are no second winds when you're pregnant. You know how you can feel tired then push through? That doesn't happen anymore. You just get more and more tired or more and more hungry. I also have to recognize that I'm very lucky I don't get morning sickness, which is crazy.
AN: That must be so difficult. I'm sure it would make you feel differently about being pregnant.
AM: It must be is an entirely different experience. I'm sure not everyone feels this exuberant about being pregnant, which is totally fine. I have great respect for those women. You don't have to love every day of your pregnancy in order to do it well or in order to be a good mother. I do recommend though, whatever your story, that you find some rituals of self care to bring into your life. It is really nice to just take care of yourself when you're pregnant. Do some self massaging, whatever it is.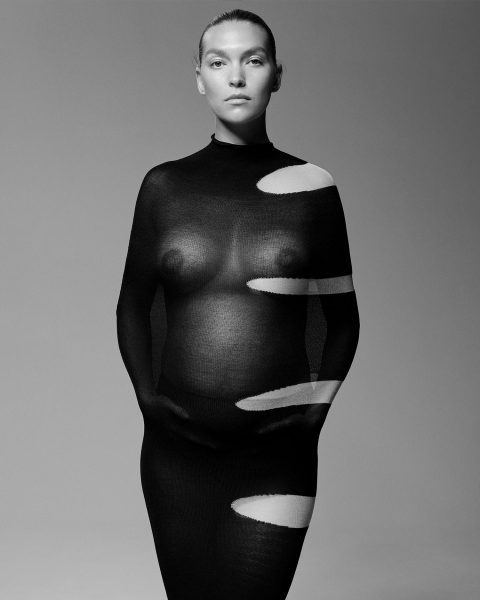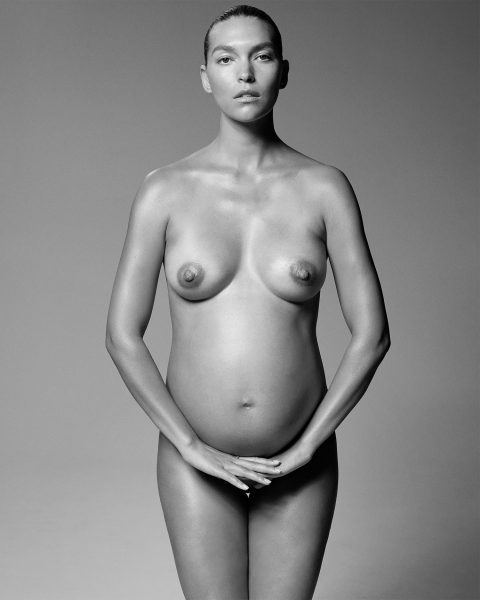 Arizona on motherhoodYou don't have to love every day of your pregnancy in order to do it well or in order to be a good mother. I do recommend though, whatever your story, that you find some rituals of self care to bring into your life.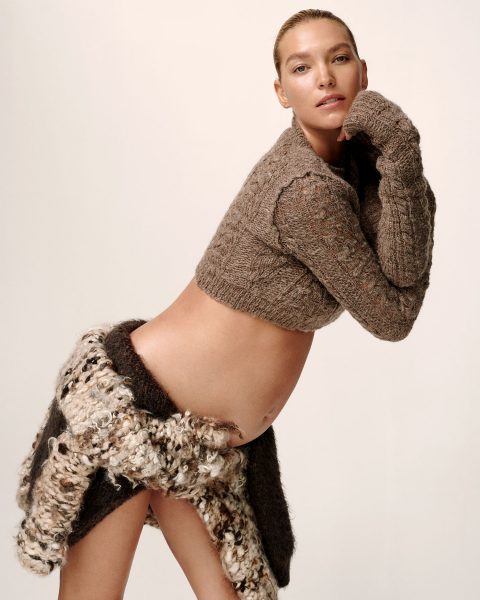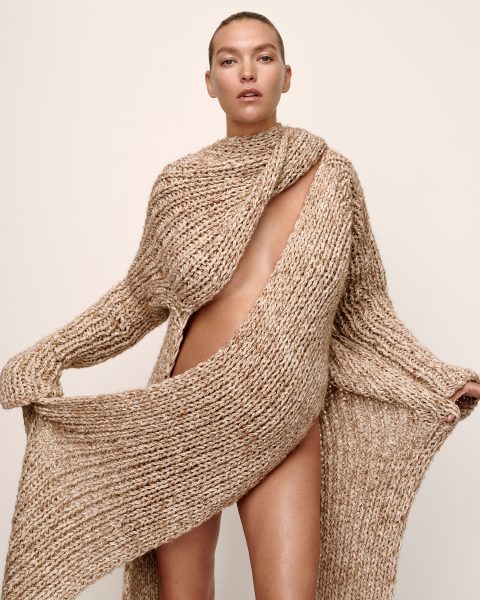 AN: Are you planning on breastfeeding?
AM: I am. I'm lucky that I'll have several months off to really just be with my child. I really believe that it's important for children to have breast milk until the time they eat food. It might be six months, it might be eight, but when this child is ready that's when I'll wean. Formula plays an important role when a child doesn't have a biological mother. But for me, there's no reason why I would when breast milk is so healthy for a child.
AN: Of course, plus there's the emotional bond you create during that time.
AM: It's designed perfectly. It gives the child antibodies that will protect them for the rest of their lives. We're finally learning all these things now about the gut and how imperative it is to keep it healthy. That's what breastfeeding does for a child, it ensures they'll have a healthy gut. We're living things and we need to eat living things. Formula is pretty much as sterilized as food can get. I just don't want to feed my baby something that is so dead when that baby is so full of life. I want it to have the most living thing, which is breastmilk.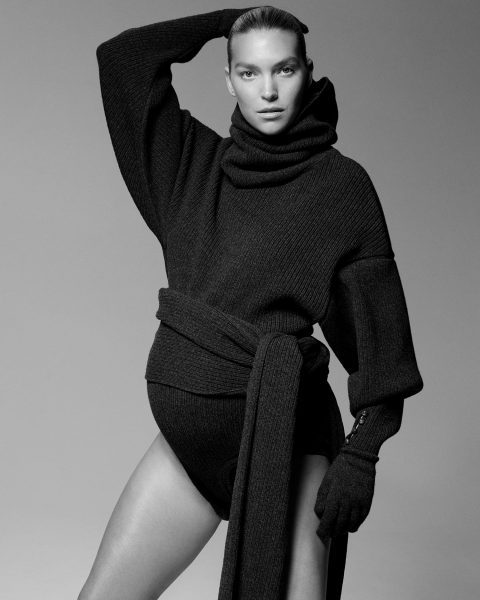 AN: I know you've been extremely passionate about the environment and sustainability these last few years. Is there anything you've learned that you've brought into your pregnancy?
AM: I've done hours and hours of research to find all the best organic baby stuff—organic silk, organic cotton, organic wool and wood. It's not as easily available as you might think. I discovered that it's the Scandinavians who make the most beautiful, ethically made stuff for babies. It's all unbleached and nothing is plastic, which is really important for me.
AN: When did you first become interested in sustainability as it relates to the fashion industry?
AM: I became really passionate about it around four years ago and have been educating myself as much as I can ever since.
AN: Of everything that you've learned, what do you think is the most important issue that people aren't aware of?
AM: In fashion, we really, really need to start focusing more on the materials that we use—the materials in the garments and in the shoes, but also those used in packaging. Before you lay eyes on a garment it will have been repackaged in plastic five to eight times. Each stage in that long chain creates another level of waste.
AN: It seems like a lot of brands are hesitant to tackle this problem, and also that consumers aren't fully informed yet.
AM: I think an awareness about the materials that we use is the first step to becoming a sustainable industry. We can't be environmentally friendly until every single brand is using materials that are not harmful to the environment—at their creation or at the end of a garment's life. Take silk for example. Silk is a natural fiber, it's biodegradable, but silk is processed in some heavy chemicals. Whether you want it to be shiny, or flat, or crinkled, there will be a chemical process to render that. That's another huge problem. Basically, the materials are the key.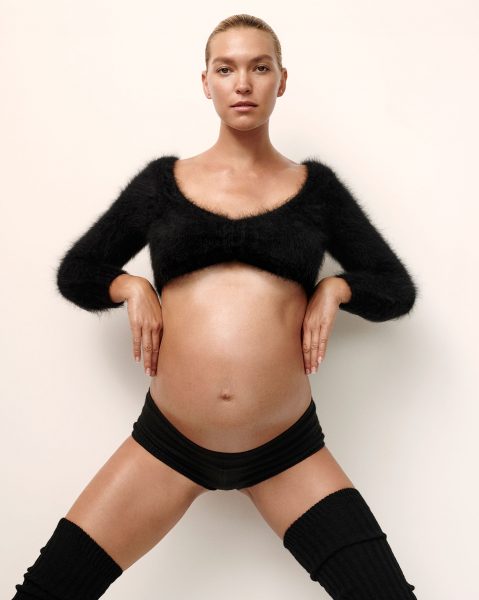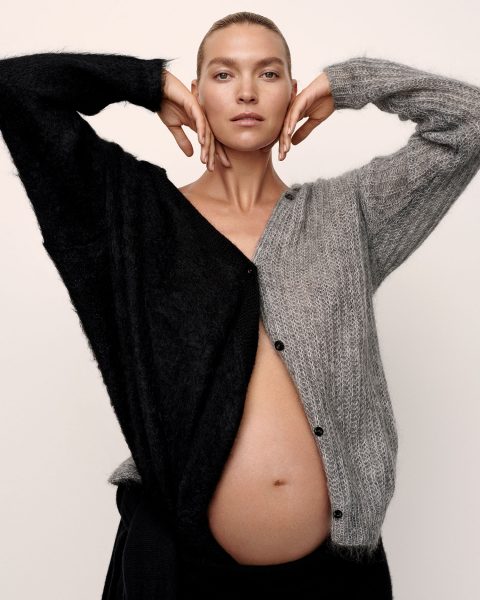 AN: One of the things that I've read is that it's near impossible to find a good pair of shoes that are made ethically.
AM: Well, there is vegan, which has a whole host of problems. Vegan replacements for leather are usually plastic. There's always some form of polyurethane or polymer or some kind of petrochemical derived material, which is a plastic. So then you've got this vegan garment that is going to be here for the next seven hundred years, leaching toxins for its entire life cycle.
AN: It's almost like there really are no perfect solutions.
AM: But there are perfect solutions. It's just that everyone needs to know what the negative effects are of each material. If people don't know that vegan shoes are made of plastic, then they're just going to keep buying them. Once they realize that, then they might learn the benefits of cloth shoes, which are a perfect solution. There's nothing wrong with cloth and wood. Someone could make a super chic mule with a wooden heel and a cloth upper and that would be so beautiful and completely sustainable.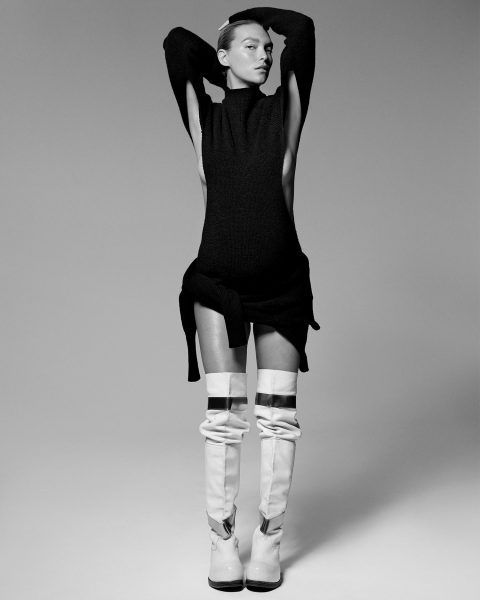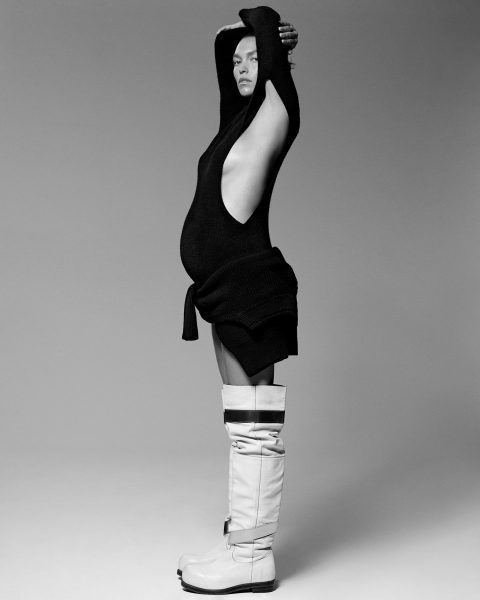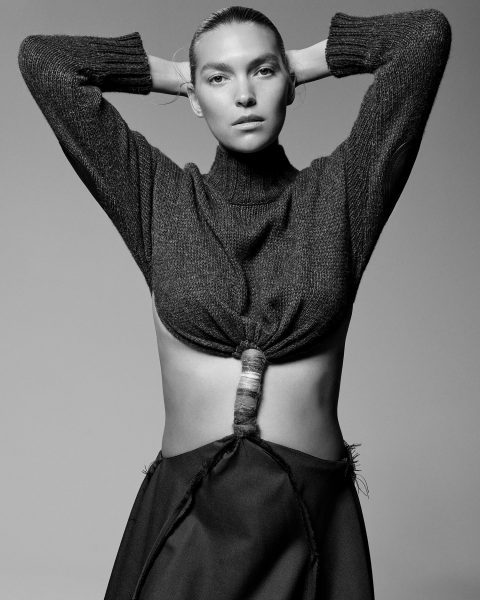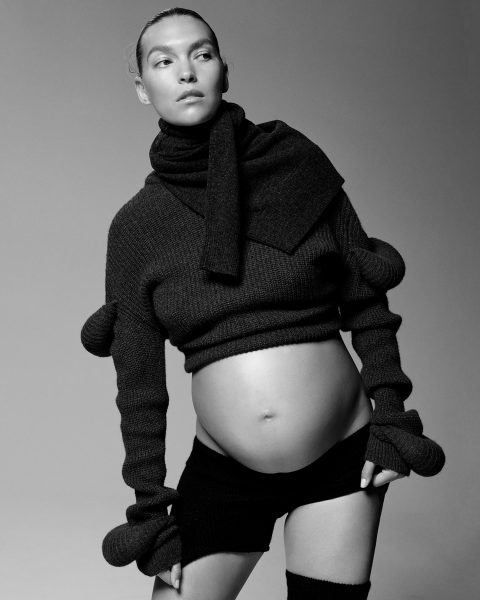 AN: Do you think companies are taking this issue seriously?
AM: If you look at the fashion landscape now, there are so many more brands this year that make beautiful sustainable clothing than there were even two years ago. That's what I'm really excited about is that things are changing so quickly. It's totally possible now to make choices that make sense for the environment.
AN: I think Stella McCartney would be proud.
AM: Stella McCartney is amazing! She's the pioneer in luxury ethical fashion. When she decided to go vegan it was unheard of at the time. And she has really been pushing things in the right direction. One thing that I really admire her for is that she devoted an entire department to researching sustainable materials and practices, all of which she shares with everyone. What an amazing gift to give to the world.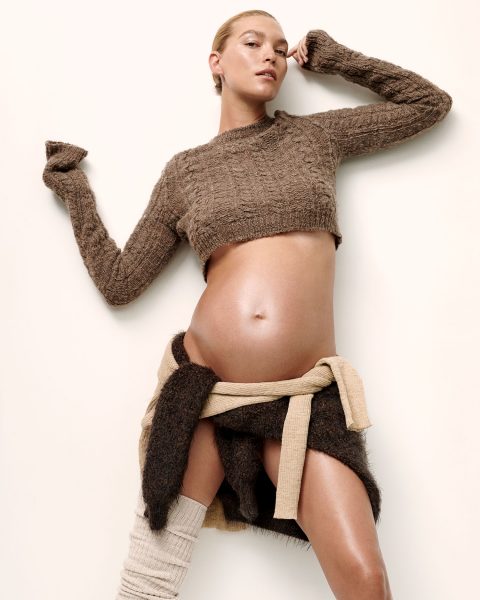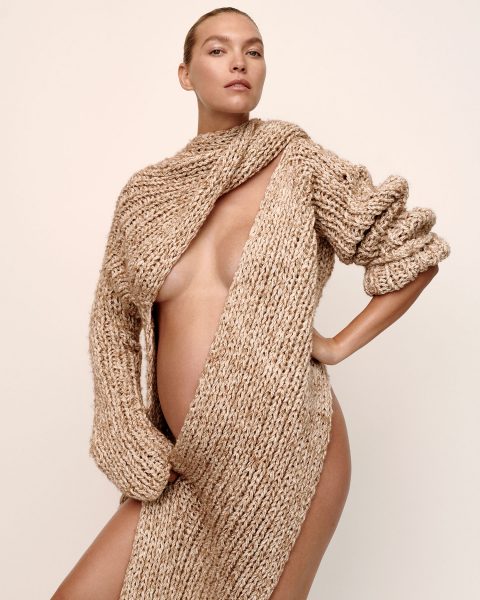 Arizona on sustainabilityIf you look at the fashion landscape now, there are so many more brands this year that make beautiful sustainable clothing than there were even two years ago. That's what I'm really excited about is that things are changing so quickly.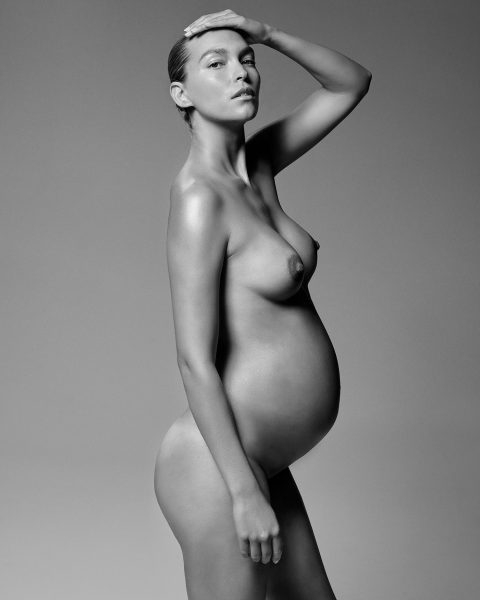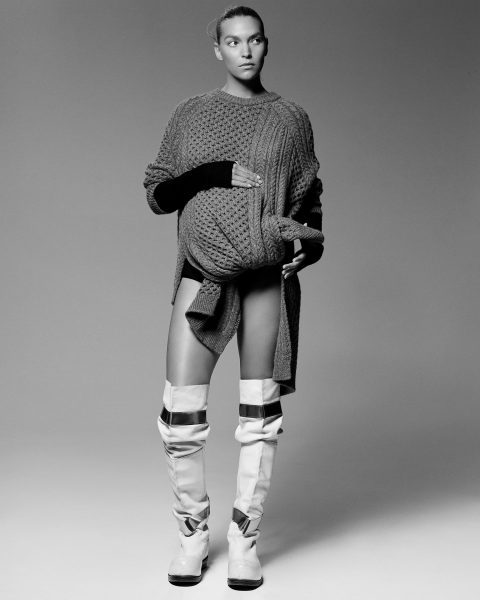 This profile was originally published in Issue Nº8, 2019
Model: Arizona Muse at DNA, Hair: David Harborow at Streeters, Makeup: Jenny Coombs at Streeters, Manicurist: Chisato Yamamoto at David Artists, Photographer Assistant: Jon Ervin, Digital Technician: Andrea Bednarek, Stylist Assistant: Mackenzie Thiry, Production: Bridge, Casting: Megan McCluskie, Post Production: Griffin Editions